Middleburg, Virginia | AUGUST 17-20, 2023
The Family Reunion, the immersive experience celebrating diversity in the hospitality community, returns for a third year from August 17-20 at Salamander Resort & Spa in Middleburg, VA.
The event's enriching programming is highlighted by some of the industry's top talent including Carla Hall, Rodney Scott, Nina Compton, Gregory Gourdet, Mashama Bailey and Tavel Bristol-Joseph and several surprise guests.
Presented by Chef and Author Kwame Onwuachi in collaboration with Dotdash Meredith's FOOD & WINE and Sheila Johnson's Salamander Hotels & Resorts, the multi-day event crosses culinary boundaries and combines thought-provoking panel discussions, topical cooking demonstrations, inspiring recreational activities and daily "family" meals where attendees and celebrity participants can interact. The annual event was lauded by guests and talent for its energetic and unique approach.
The mission of The Family Reunion is to nurture, develop and celebrate racial and ethnic diversity within the next generation of hospitality professionals.
/
About/Our Mission
Experience the 2022 Event
For 2023 Sponsorship Opportunities, please contact

[email protected]
Sign Up for 2023 Event Updates
Stay in-the-know on event updates and ticket sales for the 3rd Annual Family Reunion.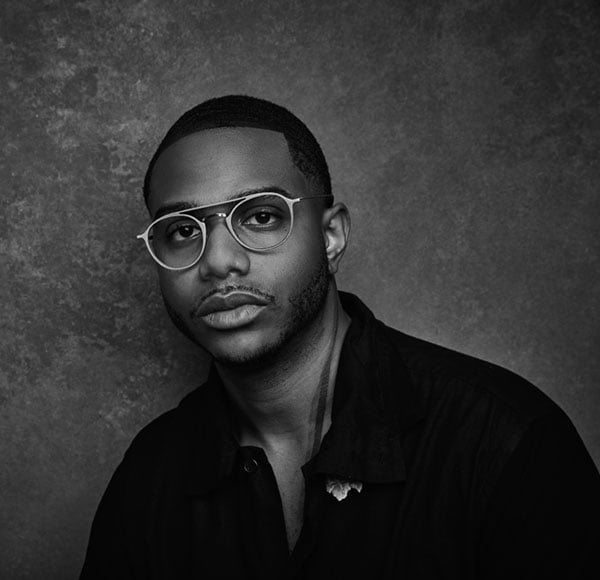 Photo: Storm Santos
Kwame Onwuachi
Kwame Onwuachi is a James Beard Award-winning chef, and author of the critically acclaimed memoir "Notes from a Young Black Chef," which is being turned into a feature film by A24. Kwame's resume is incomparable: he has been named one of Food & Wine's Best New Chefs, Esquire Magazine's 2019 Chef of the Year, and is a 30 Under 30 honoree by both Zagat and Forbes. He's also been featured on Time's 100 Next List and has been named the most important Chef in America by the San Francisco Chronicle.
"The Family Reunion was created to celebrate the black and brown contributions to the food industry. Join us as we kick off year two of festivities with bigger and better programming."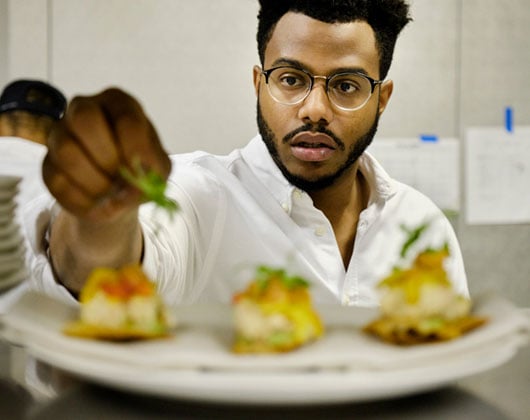 /
Featured Partner
Salamander Hotels & Resorts delivers comfortable and immersive experiences which enrich the lives of its guests. The company is privately owned and operated, and based in Middleburg, VA, just outside Washington, D.C. Founded by entrepreneur Sheila Johnson in 2005, it has a luxury portfolio featuring the Forbes Five-Star Salamander Resort & Spa in Middleburg, a 340-acre equestrian-inspired property near Washington, D.C.; Half Moon, the storied resort in Montego Bay, Jamaica, which features three distinct experiences including the newly opened Eclipse; the elegant Aurora Anguilla Resort & Golf Club in Rendezvous Bay, Anguilla, which recently opened after a multimillion-dollar renovation. Aspen Meadows Resort, an internationally famous destination property with sweeping views of the Aspen, CO, mountains; Hotel Bennett, a spectacular grand hotel in Charleston, SC, overlooking the city's historic Marion Square; Innisbrook Resort in Tampa Bay, which hosts the PGA TOUR's Valspar Championship each year on its famed Copperhead Course.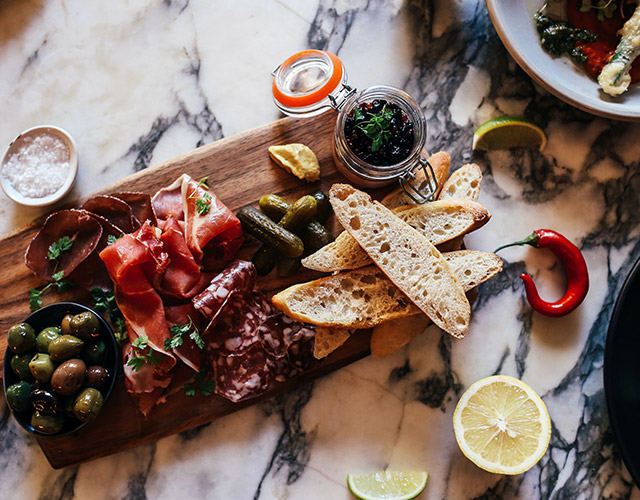 Featured Partner
For more than 40 years, from classic to cutting-edge, Food & Wine has defined the American epicurean experience. With the confidence of undisputed global authority among consumers and the culinary trade, we inspire and empower our wine and food obsessed community to discover, create, and devour the best in food, drink, travel, and home.
Our 2022 Partners
The Family Reunion enjoys sponsorship support from FOOD & WINE, Virginia Tourism Corporation, Brett Johnson, Sheila Johnson Collection, Visit Loudoun, the Town of Middleburg, McEnearney Associates, McBride Sisters Collection, No Kid Hungry, Guinness, Coca-Cola, Inspire, Lexus, UBS, Moët Hennessy, and United. The Family Reunion is also proud to support Share Our Strength's No Kid Hungry campaign to help end childhood hunger.
2022 Event Schedule
4:00 - 8:00 pm
Middleburg Terrace
Welcome Reception: The Cook Out
There's nothing like a BBQ especially a Family Reunion BBQ featuring some of the best pitmasters and legendary half smokes you can find.

Hosted by Ben's Chili Bowl and Virginia Ali, pitmasters Bryan Furman and Rodney Scott
5:00 - 10:00 pm
Harrimans
Restaurant Takeover
Enjoy cuisine by some of the hottest chefs from around the country. Available throughout the weekend.

Featuring Angel Barreto, Martel Stone, and Shenarri Freeman

Restaurant takeover is not included in the overnight package, all-access program pass or evening event pass. Reservations are recommended.
7:00 pm Cocktails
Culinary Garden
Dinner to Follow
Salamander Equestrian Center
Farm to Table Fundraising Dinner
Contribute to our mission to nurture, develop and celebrate racial and ethnic diversity within the next generation of hospitality professionals through a meal alongside some of our esteemed talent and prepared by our host, Kwame Onwuachi.

Featuring Chef Kwame Onwuachi

Additional ticket purchase required.
Scroll for more
10:00 - 11:00 am
Middleburg Ballroom
Please don't steal my swag - Tanning of America
America tends to love black culture more than the people themselves. Join us in a discussion about how influence equates to dollars.

With Melba Wilson, Martel Stone and Paola Velez

Moderated by Keem Hughley
11:15 - 12:15 pm
Middleburg Ballroom
Don't Touch My Hair
How can one be deemed unprofessional by showing up in the workplace with their natural hair? Also, how can one have the audacity to ask to touch it? We are getting into being a black woman in a professional setting and how it effects everything.

With Tiffany Derry, Vallery Lomas and Maya-Camille Broussard

Moderated by Fariyal Abdullahi
12:30 - 1:30 pm
Middleburg Ballroom
Wine is Power: Reimagining the Industry
With Andréa McBride John, Julia Coney, Nadine Brown, Robin McBride, and Tahiirah Habibi

Moderated by Michelle Miller
1:00 - 3:00 pm
Middleburg Terrace
Family-Style Lunch
Enjoy a family-style lunch under the tent hosted by those with some of the hardest restaurant reservations to snag.

Hosted by Claudia Martinez, Douglass Williams, Jonny Rhodes, Lamar Moore, and Osei Blackett
BREAKOUT SESSIONS
*Pre-registration is required and is open to Overnight Package holders and All Access Program Pass Holders. Please check your email for a message from SquadUp with more details.
3:30 - 5:00 pm
Middleburg Ballrooms 2 and 3
In Vino Veritas I: Wine Tasting and an Honest Conversation
Join Robin McBride, Andréa McBride John, Tahiirah Habibi, and Chef Kwame Onwuachi as they speak candidly about the shift in focus and recognition of black food & wine professionals –what it was like, what it's like now and what it means for the future. The conversation will be followed by a unique, interactive tasting of black owned wines.
BBQ 101: Rodney Scott and Bryan Furman
Have you ever wanted to learn how to make BBQ from the pros? You're in luck. We've got the best in the game to walk you through it and feed your soul.
3:30 - 5:00 pm
Culinary Garden
Eat with Your Hands: Eric Adjepong, Pierre Thiam and Zoe Adjonyoh
Africa has many different regions that use their hands to eat. In this session you will learn the history of how that came to be and how to eat different regions from fufu to injera like a pro.
Conversation with Dr. Jessica B. Harris Led by Jamila Robinson
Join the legendary Dr. Jessica B. Harris in conversation with Jamila Robinson talking about the rise of black foodways, her story, and what it's like to have pioneered a movement.
3:30 - 5:00 pm
Grand Lawn Benches/Oak Tree
Zip Lining with Douglass Williams
Are you brave? Then zip through the trees with Chef Douglass!
Meet at the benches on the Grand Lawn.
3:30 - 5:00 pm
Grand Lawn by the steps
Axe Throwing with Claudia Martinez
Experience an archery and axe throwing adventure.
Meet at the steps to the Grand Lawn.
3:30 - 5:00 pm
Middleburg Ballroom 1
Shaken & Stirred
Interactive Mixology class led by Matthew Moyer and Alexis Brown. Presented by Hennessy.
3:30 - 5:00 pm
Grand Lawn Gazebo
Survival Course with Lamar Moore
5:00 - 10:00 pm
Harrimans
Restaurant Takeover
Enjoy cuisine by some of the hottest chefs from around the country. This will be available throughout the weekend.

Hosted by Angel Barreto, Martel Stone and Shenarri Freeman

Restaurant takeover is not included in the overnight package, all-access program pass or evening event pass. Reservations are recommended
7:00 - 10:00 pm
Middleburg Terrace Tent
Dance Hall
Hosted by Andre Fowles, Eric Adjepong, Gregory Gourdet, Peter Prime, Shorne Benjamin, Tavel Bristol-Joseph, Zoe Adjonyoh and Paola Velez

Enjoy this Caribbean themed event with live music and all things from the islands.
10:00 - 12:00 am
Culinary Garden & Grand Terrace
Afterglow
Featuring Chef Pete of Market Salamander
Scroll for more
10:00 - 11:00 am
Middleburg Ballroom
Sugar or Salt & Pepper in Grits?
With JR Robinson, Alexander Smalls and Carla Hall

The most important question in America today! Well not really, we have got way more issues. This question is to spark conversation on how we can come together as a people even amongst simple differences….but which one is it?

Moderated by Nina Oduro
11:15 - 12:15 pm
Middleburg Ballroom
Building a Legacy, Then and Now
With Angel Barreto, Mashama Bailey, Preston Clark and Shenarri Freeman

Two of these chefs have built lasting legacy's and the other two are forging their own path. What has changed if anything at all?

Moderated by Mashama Bailey
12:30 - 1:30 pm
Middleburg Ballroom
Don't Label Me, Building a Brand
With Jonny Rhodes, Pierre Serrao, and Tavel Bristol-Joseph

We are more than our profession, and we need to preserve that inner child. Let's get into building a brand and what it takes to break the box that people put us in.

Moderated by Melinda Hightower, UBS
1:00 - 3:00 pm
Middleburg Terrace
Family-Style Lunch
Hosted by Erick Williams, Maya-Camille Broussard, Nyesha Arrington, Pete Smith, and Pierre Thiam
BREAKOUT SESSIONS
*Pre-registration is required and is open to Overnight Package holders and All Access Program Pass Holders. Please check your email for a message from SquadUp with more details.
3:30 - 5:00 pm
Middleburg Ballrooms 2 and 3
In Vino Veritas II: Wine Tasting and an Honest Conversation
Join The Family Reunion Wine Team, Julia Coney, Nadine Brown and Tahiirah Habibi, as they speak candidly about the shift in focus and recognition of black food & wine professionals –what it was like, what it's like now and what it means for the future. The conversation will be followed by a unique, interactive tasting of black owned wines.
3:30 - 5:00 pm
Harrimans Fire Pit
Jerk: The Dish that Freed a Nation: Andre Fowles, Osei Blackett, Peter Prime, Shorne Benjamin, Tavel Bristol-Joseph
Jerk is a dish of freedom and resilience. Join us in a masterclass on traditional jerk and how that dish came to be.
3:30 - 5:00 pm
Culinary Garden
History of Soul Food: Erick Williams, Melba Wilson, Dr. Jessica B. Harris
Let's learn the history of some of the most iconic dishes. Fried chicken as well as dirty rice.
The Authors: Jamila Robinson
Join Jamila Robinson in conversation with authors as to what it takes to create these works of art and how to get your foot in the door of publishing. They will also be signing books after the discussion.
3:30 - 5:00 pm
Grand Lawn Benches/Oak Tree
Zip Lining with Gregory Gourdet
Meet at the benches on the Grand Lawn.
3:30 - 5:00 pm
Grand Lawn by the steps
Axe Throwing with Nyesha Arrington
Meet at the steps to the Grand Lawn.
3:30 - 5:00 pm
Middleburg Ballroom 1
Shaken & Stirred
Interactive Mixology class led by Matthew Moyer and Alexis Brown. Presented by Hennessy.
3:30 - 5:00 pm
Grand Lawn Gazebo
Survival Course with Jonny Rhodes
5:00 - 10:00 pm
Harrimans
Restaurant Takeover
Hosted by Angel Barreto, Martel Stone, Shenarri Freeman

Restaurant takeover is not included in the overnight package, all-access program pass or evening event pass. Reservations are recommended.
7:00 - 10:00 pm
Middleburg Terrace Tent
Block Party
It's not The Family Reunion without our signature block party. Great food, a special Lifetime Achievement Award presentation, and the DJ spinning all night.

Hosted by JR Robinson, Mashama Bailey, Melba Wilson, Pierre Serrao, Preston Clark, Tiffany Derry Toya Henry, and Vallery Lomas
10:00 - 12:00 am
Culinary Garden
Afterglow
Featuring Chef Pete of Market Salamander
Scroll for more
10:00 - 10:30 am
Middleburg Terrace
Sunday Service
Let's all gather in gratitude as we have made it through another year. It's time to say our farewells and be thankful for what we have. Come as friends, leave as family.
*Event schedule and talent subject to change.
Frequently Asked Questions
Press Contact
For media inquiries related to The Family Reunion, please contact Matt Owen, Vice President of Communications for Salamander Hotels & Resorts at [email protected].
Please submit applications by July 30, 2022.
Content Library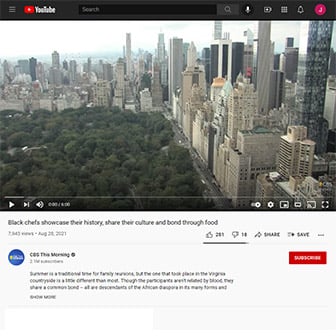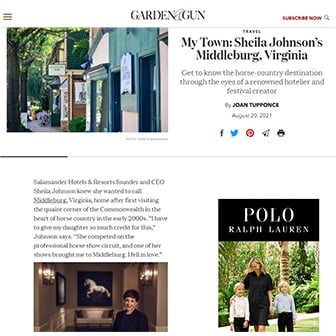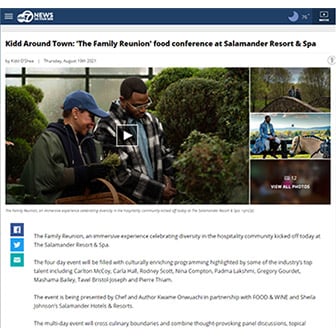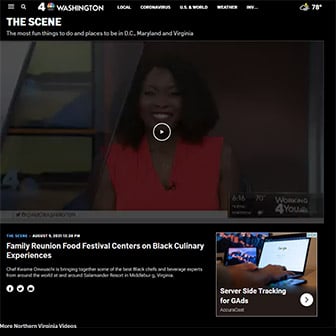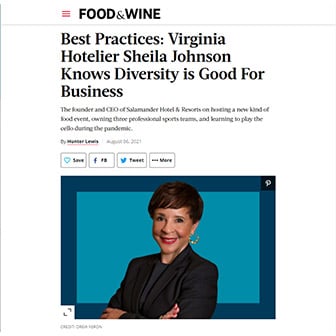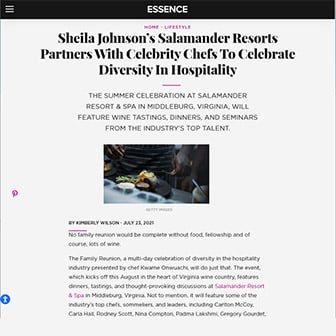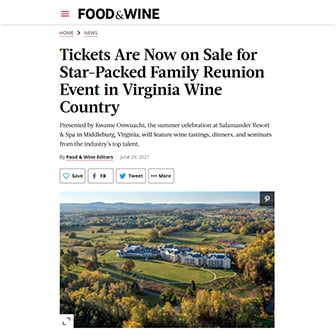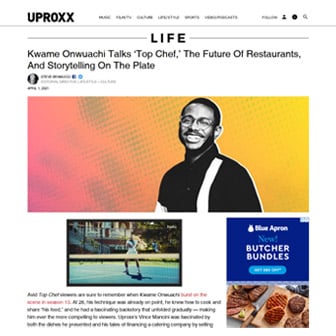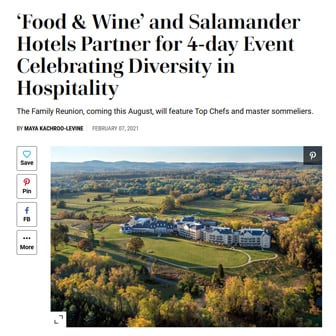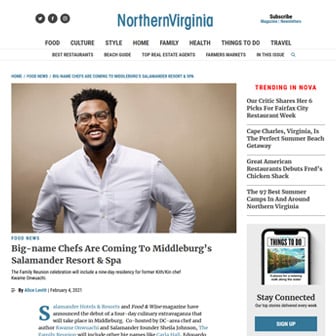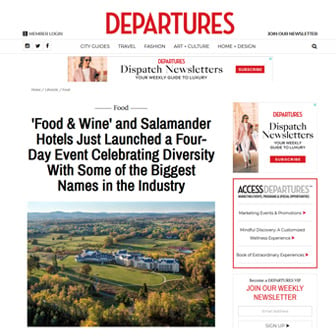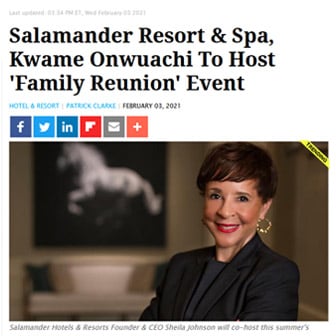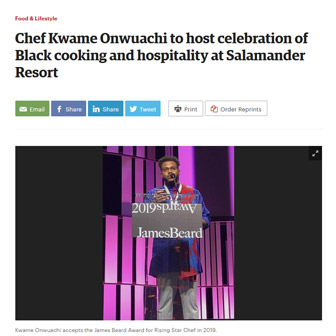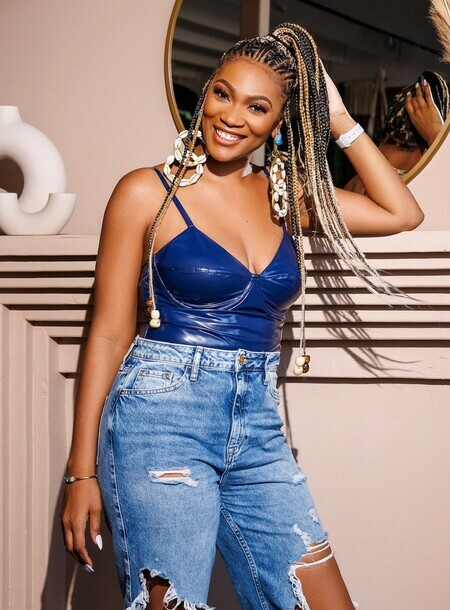 Tahiirah Habibi
Founder and CEO of The Hue Society
She is a global voice that has long advocated for more Black, Brown, and Indigenous representation in the wine industry. She is an esteemed, award winning and internationally recognized sommelier by trade and a fearless entrepreneur by heart. Tahiirah honed her expertise at prestigious restaurants, most notably including J&G Grill in the St. Regis Bal Harbour and the legendary Michael's Genuine. However, it was the lack of diversity in the industry that sparked her to reimagine the wine world by creating an organization where our people would be respected and valued for their contributions. Tahiirah was selected in the Wine Enthusiast's prestigious 40 under 40 list, also gracing the cover as the first Black woman to do so. The experience only intensified her spirit to continue creating the change she wants to see in the industry and beyond. Tahiirah has been featured in Wine Spectator, BET, VinePair, The Robb Report, and Vogue to name a few. She also co-founded The Roots fund nonprofit and sits on the board of the James Beard Awards and will continue pioneering the necessary change for Black wine culture.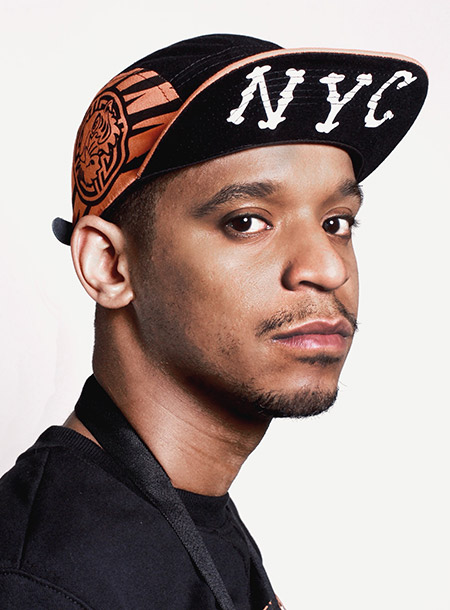 Roblé Ali
Executive Chef, Roblé & Co.
Roblé Ali has quickly become one of the most recognizable chefs and one of the very few young African-Americans in the culinary world with national notoriety. The influential and charismatic chef has provided his services to some of today's most notable individuals including President Obama, Leonardo DiCaprio, John Legend, Jack Nicholson, Michael Jackson, Vanessa Williams, the Olsen Twins and Rhianna to name a few.
Growing up, Roblé was always fascinated with food and cooking. He showed talent in the kitchen at a young age after learning from his grandfather, professional Chef Jesse Harris Sr. At 15, Roblé returned to his hometown of Poughkeepsie and began working in his first professional kitchen and continued to develop as a chef throughout his high school years. Upon graduation, he enrolled at the Culinary Institute of America in Hyde Park, NY where he broadened his knowledge of food. On the search for greater opportunities, Roblé moved to Brooklyn and began cooking in top restaurants and catering establishments throughout NYC.
Roblé worked through the ranks as the youngest Sous Chef ever at Abigail Kirsch, an elite New York catering company. He worked side by side with Chef Chris Santos of Food Networks Chopped and on the opening of his ultra hip restaurants Stanton Social and Beauty & Essex. After quickly being identified as one of the hottest up-and-coming chefs, nightlife mogul, Noah Tepperberg ( Marquee NYC / LV - Lavo NYC/ LV & Tao NYC/LV) hired Roblé as Executive Chef to open Avenue - and exclusive gastro-lounge in Manhattan.
Realizing it was time to go out on his own, Roblé launched his catering business, Roblé & Co. With his unique team of talented chefs and event producers, Roblé creates captivating, one of a kind dining experiences for high-end clientele across the country and the world. The launch of his business was captured in Bravo's culinary docudrama, Chef Roblé & Co. In addition to his catering company, Roblé is currently at work on multiple projects, which include his soon to be released bottled sauces "The Saucerer", a book, apparel line, philanthropy and his upcoming restaurant "MOMIO" by Roblé. Roblé is currently the food corespondent for the Dr. Oz show.
He currently resides in Brooklyn where you will probably find him biking around the neighborhood with his trusty sidekick and best friend pooch "Boy Boy" and checking out the local food scene.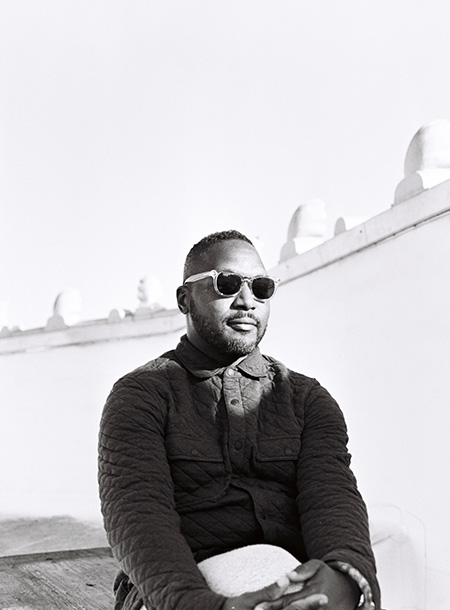 Bryant Terry
James Beard & NAACP Image Award-Winning Chef, Educator, Author
Bryant Terry is a James Beard & NAACP Image Award-winning chef, educator, and authorrenowned for his activism to create a healthy, just, and sustainable food system. He is editor-in-chief of 4 Color Books, an imprint of Penguin Random House and Ten Speed Press, and he is co-principal and innovation director of Zenmi, a creative studio he founded. Since 2015 he has been the Chef-in-Residence at the Museum of the African Diaspora (MoAD) in San Francisco wherehe creates public programming at the intersection of food, farming, health, activism, art, culture, and the African Diaspora. His sixth book, a collection of recipes, art, and stories, entitled Black Food was published by 4 Color Books/Ten Speed Press October 2021. It went on to be the most critically acclaimed American cookbook published that year landing on lists by The New Yorker, San Francisco Chronicle, Boston Globe, The Washington Post, Time Out, NPR, Los Angeles Times, Food52, Glamour, Vice, Epicurious, Publishers Weekly, Library Journal, and others. In regard to his work, Bryant's mentor Alice Waters says, "Bryant Terry knows that good food should be an everyday right and not a privilege." San Francisco Magazine included Bryant among 11 Smartest People in the Bay Area Food Scene, and Fast Company named him one of 9 People Who Are Changing the Future of Food.

Vegetable Kingdom, Bryant's fifth book, was published by Ten Speed Press/Penguin Random House in February 2020 in the midst of a pandemic and went on to be a commercial and critical success winning an NAACP Image Award (Outstanding Literary Work), being nominated for an IACP Award (Health & Nutrition), and being named one of the best cookbooks of the year by The New Yorker, The Washington Post, Vogue, San Francisco Chronicle, Forbes, Food & Wine, Salon, Garden & Gun, Delish, Epicurious, and others. His book, Afro-Vegan, was published in 2014. Just 2 months after being released, it was named one of the best cookbooks of 2014 by Amazon.com. Afro-Vegan was also named one of the best vegetarian cookbooks of all time by Bon Appétit. That December it was nominated for an NAACP Award in the Outstanding Literary Work category. Bryant is also the author of the critically acclaimed Vegan Soul Kitchen: Fresh, Healthy, and Creative African-American Cuisine, which was named one of the best vegetarian/vegan cookbooks of the last 25 years by Cooking Light Magazine.

Bryant graduated from the Chef's Training Program at the Natural Gourmet Institute for Health and Culinary Arts in New York City. He is a former Ph.D. student who holds an M.A. in History with an emphasis on the African Diaspora from NYU, where he studied under Historian Robin D.G. Kelly. He lives between Oakland and Napa Valley, California with his wife and two daughters.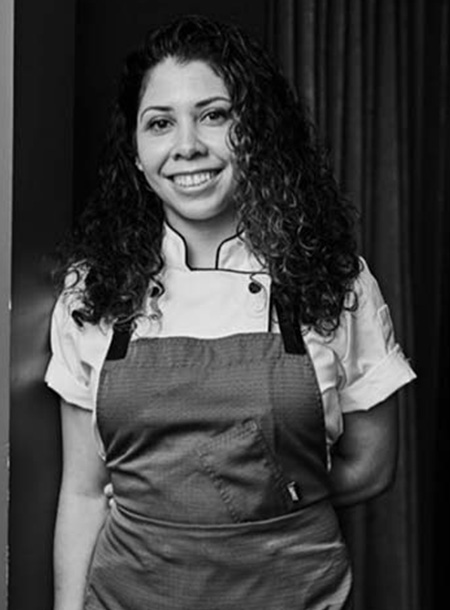 Claudia Martinez
Executive Pastry Chef, Miller Union
Claudia Martinez balances chef Steven Satterfield's rustic, vegetable-forward and market-driven new Southern cuisine with sophisticated and carefully composed desserts. The ever-changing pastry menu reflects Martinez's boundless creativity and intellectual curiosity, with classic flavors and combinations artfully presented.

Growing up in a Venezuelan family, Martinez developed a passion for cooking and gathering around the table at an early age. A native Georgian and 2015 graduate of Johnson & Wales. Claudia began her culinary career at Atlanta's Restaurant Eugene before moving to Sweden in 2017 where she honed her skills under chef David Vidal at the Laholmen Hotel. Upon returning to Atlanta, she continued to develop her style, techniques and reputation at Atlas and then Tiny Lou's as executive pastry chef before joining Miller Union as executive pastry chef in spring 2021.

Martinez's creativity and approach to crafting desserts has led to national recognition, including being nominated for Outstanding Pastry Chef by the James Beard Foundation in 2022. Claudia was a 2019 Eater Young Gun and one of "32 rising stars under the age of 40" by Full Service Restaurant Magazine.

Outside of her work at Miller Union, Martinez operates Café Claudia, an Atlanta-based pop-up café featuring desserts and pastries that partner with and benefit local BIPOC chefs and social justice organizations.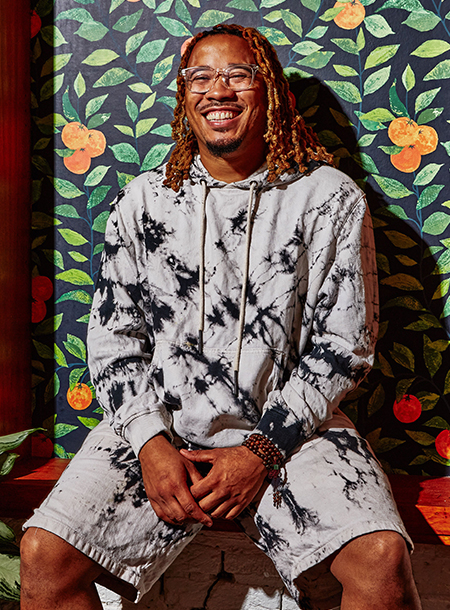 Angel Barreto
Chef
For Angel Barreto, food has always correlated with happy memories. Wanting to impact people's most important moments in their lives through food ignited his love for culinary arts. He attended L'Academie De Cuisine where he gained a foundation in French food.

Upon graduation, Angel secured a spot at Vermilion with Anthony Chittum, gaining an understanding of farm to table food and sustainable cooking. Harboring a consistent passion for Asian food, Angel took his talents to The Source by Wolfgang Puck while under the mentorship of Scott Drewno. Working his way up in only five and a half years from cook to executive sous chef, Angel's creativity and drive have furthered his interest in traveling worldwide to garner knowledge about international cuisine.

During his time at Anju, Angel has been recognized as one of Food & Wine Best New Chefs In America and is a James Beard Semi-Finalist and a Rammy 2020 Rising Star. In 2022 He was named as a James Beard finalist in two categories Emerging Chef and Best Chef: Mid-Atlantic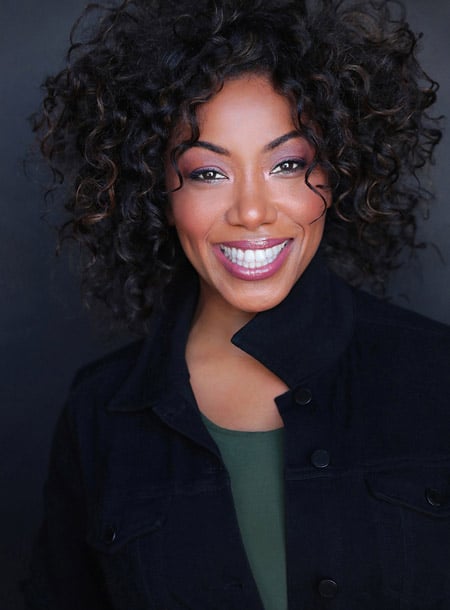 Nyesha Joyce Arrington
Chef and TV Personality, Next Level Chef
Chef Nyesha J. Arrington is a California native born into a multicultural family, best known for her accomplishments as a chef, restaurateur, entrepreneur and TV personality. Arrington was introduced to diverse culinary experiences at an early age, which has continually shaped her palate development and perspective of culture-informed cooking.
By integrating flavors and techniques from around the world, Arrington is able to create a global style that is both personal and unparalleled. Arrington is celebrated for her advocacy of using farm fresh, local and responsibly-sourced ingredients with purveyors and artisans in turn ardently supporting her culinary vision.
A graduate of the Art Institute of California in Los Angeles, Arrington has been praised by the likes of legendary Chef Joel Robuchon, Chef Claude Le Tohic and Pulitzer prize-winning critic Jonathan Gold, who went on to place both of Arrington's dining concepts in his iconic list of 101 Best Restaurants, proclaiming that: "Her food tastes like LA".
Chef Arrington has headlined the Austin Food & Wine Festival, New York Wine & Food Festival and has been featured on the covers of Rachael Ray Everyday and Delta Sky Magazine. Ms Arrington's recipes have also graced the pages of Food & Wine Magazine, GQ and Bon Appétit, as well as appeared on formidable networks such as HBO Max, Discovery+, Food Network, Cooking Channel, Vox, and Essence magazine.
Arrington's greatest enthusiasm will always be to champion her community and create "Food that Hugs the Soul." She continues to innovate and draw inspiration from her vibrant cultural background and French-technique while upholding her mission to spread the message of love through food, using every plate as a new journey of discovery.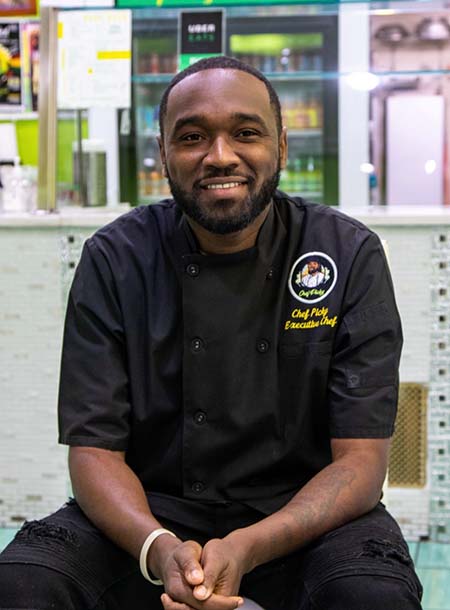 Osei Blackett
Owner of Picky Eaters Restaurant, Ariapita Restaurant and Chef Picky Events and Catering
Osei Blackett better known as Chef Picky was born and raised in the Caribbean isles of Trinidad and Tobago, he migrated to the US at the age of 20 to hone his culinary talents and pursue his passion for cuisine.

Now, with almost 20 years' experience in the Food industry, Osei is one of the most sought-after West Indian Chefs in New York City. He has cooked in kitchens across the US including The James Beard House, the Mayor of NYC at his home and a dinner at the United Nations at the NYC office.

Osei is the Owner of Picky Eaters Restaurant, Ariapita Restaurant and Chef Picky Events and Catering. He also hosts a slew of events popularly referred to as "The Picky Experience".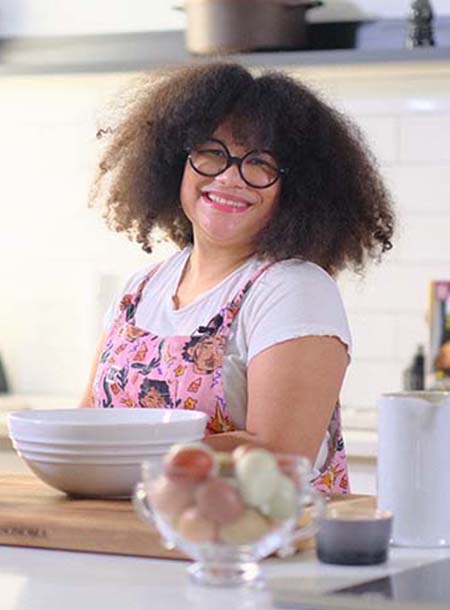 Paola Velez
James Beard Award Nominated Pastry Chef
Food Media Personality
Bakers Against Racism, FOOD & WINE, Small Orchids, Inc.
James Beard Award Nominated Pastry Chef Paola Velez was raised in New York City and the Dominican Republic. Growing up with access to almost every exotic fruit imaginable in the Dominican Republic led to her becoming advocate for equitably sourced food and sustainability, using her resources to help her communities and the restaurants she works with to make impactful change.

Paola graduated from Le Cordon Bleu in 2009, before starting her culinary career at a number of notable culinary institutions in Manhattan. She reached out to master chocolatier, Jacques Torres, and under his tutelage spent two years serving as a sous chef at his 40,000-square-foot production kitchen in Brooklyn. In 2016, Paola moved to Washington, DC to work with celebrated Chef Christina Tosi at MilkBar, then as Lead Pastry Cook at the critically-acclaimed Arroz. Paola served as the Pastry Chef at Neighborhood Restaurant Group's Iron Gate Restaurant in 2018, Kith/Kin in 2019, and most recently served as the Executive Pastry Chef of critically acclaimed Compass Rose and Michelin Starred Maydan.

During COVID-19, Velez co-founded Doña Dona, a Latin American popup to benefit Ayuda DC, an organization that supports the restaurant industry undocumented workforce, and later co-founded Bakers Against Racism, a worldwide bake sale that has raised over $2 Million and counting for organizations that support Black Lives and Black communities globally.

In 2020, Paola was named a Finalist for the James Beard Foundation Rising Star Award and earned "Pastry Chef of the Year" awards from both Esquire Magazine and the Restaurant Association of Metropolitan Washington (RAMW).

In 2021, Paola was named one of Food & Wine Magazines Best New Chefs, The Art of Platings' Rising Talent, Time Out Magazines "People of the Year", Cherry Bombe Magazines "Person of the Year", and Instyle Magazines "Women Making the World a Better Place". She also earned both Emmy and Webby nominations for her work with AJ+.

Velez has been featured on the covers of Washingtonian magazine (twice), Cherry Bombe, FSR and District Fray and her recipes have been highlighted in various outlets including People Magazine, Food & Wine, Washington Post, Eater, National Post (Canada), Robb Report, Dwell and more. Paola has also presented at numerous events including at the James Beard House (2x), the Star Chefs Congress, and Yale's Sustainable Food Program.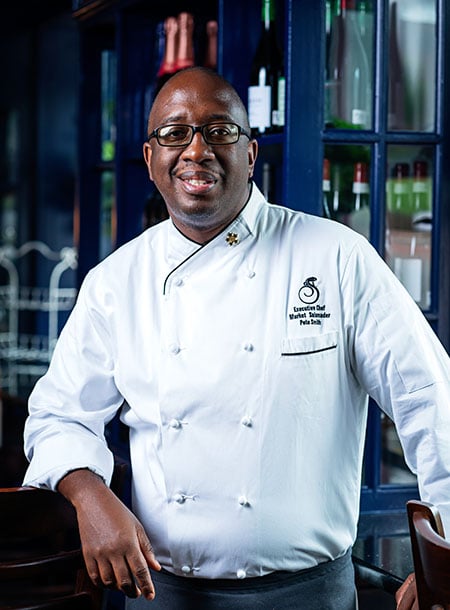 Pete Smith
Executive Chef, Market Salamander
Jacksonville native, Chef Roderick "Pete" Smith graduated from the Southeast Institute of Culinary Arts in St. Augustine, Florida in 2000. At the age of 22, Pete became the Chef de Cuisine at Medure in Ponte Verda Beach, Florida, making him the youngest African-American chef to run a Forbes Four-Star, AAA Four-Diamond restaurant in Florida. Now with over 22 years of professional experience, Pete has been exposed to various areas of the culinary industry, including managing a gourmet food truck, Forbes Five-Star restaurants, and more. At Market Salamander, you will find many of Chef Pete's signature creations available at our Gourmet Grab & Go, including his bread pudding, hot sauce, and pickled vegetables.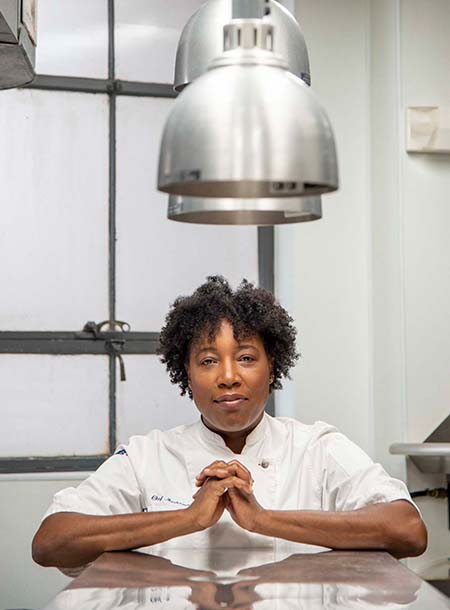 Photo: Nydia Blas
Mashama Bailey
Co-Founder & Exec Chef, Grey Spaces
Mashama Bailey is the award-winning executive chef and partner of the critically acclaimed The Grey, set in a former Greyhound bus terminal in Savannah, Georgia as well as all-day counterpart The Grey Market in partnership with Johno Morisano. Since opening in December 2014, The Grey itself has earned a number of accolades, including being named a Food & Wine Restaurant of The Year, one of TIME Magazine's "The World's Greatest Places" and a semifinalist for the James Beard Foundation's Best New Restaurant award, thanks in large part to Mashama's flavorful dishes that highlight regional ingredients. In 2018, Mashama and Johno opened The Grey Market, combining their love for New York City bodegas - the true lifeblood of any New Yorker - with the history and convenience of the Southern lunch counter. With the premiere of Netflix's Chef's Table Season 6, Mashama became the first African American chef to star on the show. Mashama is the chairwoman of the Edna Lewis Foundation, whose mission is to honor and extend the legacy of Edna Lewis by creating opportunities for African Americans in the fields of cooking, agriculture, food studies, and storytelling. In January 2021, Mashama and Johno debuted their first co-written culinary memoir, Black, White and The Grey, which tells the story of their distinct partnership and how the two - a Black female chef and a White male entrepreneur - came together to build a restaurant attempting to reshape cultural conversation beyond food.
Mashama's book: Black, White, and The Grey
@mashamabailey, @thegreysavannah, @thegreymkt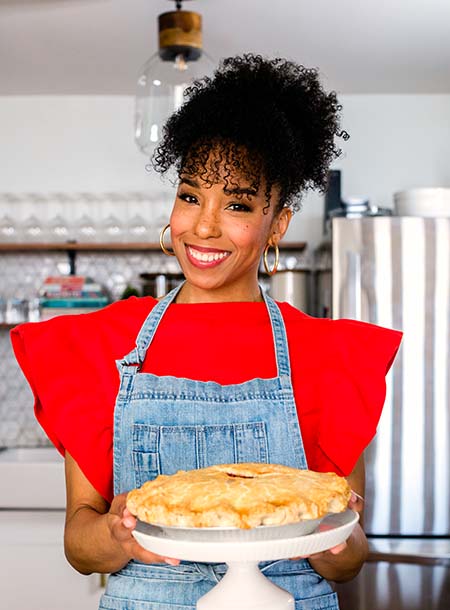 Photo: Chia Chong
Maya-Camille Broussard
Chef and Owner, Justice of the Pies, Author, James Beard Award Nominated Chef
Chef Maya-Camille Broussard is a creative entrepreneur, author, one of the stars of the hit Netflix show Bake Squad, and the owner of Justice of the Pies, a Chicago-based bakery that specializes in sweet and savory pies, quiches, and tarts. Formed as an L3C, Justice of the Pies combats food apartheid through social-mission-driven initiatives, such as the I KNEAD LOVE Workshop, a one-day culturally enriching workshop with elementary-aged children who reside in food-insecure, lower-income communities. The children learn basic cooking skills, healthy eating habits, nutritional development, and practice exercising their creativity in the kitchen.

A proud member of the Deaf and Hard of Hearing community and a member of the PWD (Person with Disability) community, Broussard uses her platform to advocate for accessibility. Broussard has been profiled in national and local publications, including the Chicago Tribune, Food & Wine, and Esquire, and has been featured on television shows such as the TODAY show. In the summer of 2019, Mastercard and Square Zero Films produced a short film on Broussard and Justice of the Pies as part of "FIVE," a collection of documentary short films following five women entrepreneurs from five countries, which debuted on Shorty TV on March 8, 2021, in conjunction with International Women's Day.

Chef Maya-Camille is a 2022 Finalist for a James Beard Award in the Outstanding Baker category. Her book, Justice of the Pies: Sweet and Savory Pies, Quiches and Tarts + Inspirational Stories from Exception People (Clarkson Potter) will be released in the fall of 2022.

A Chicago native, Broussard is an alum of Howard University (B.F.A.) and Northwestern University (M.A.).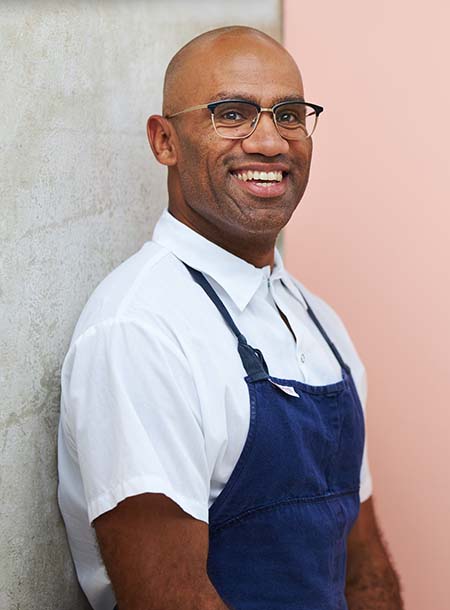 Photo: Emily Khan
Douglass Williams
Chef, Mida South End, Mida Newton and Apizza Boston
Mida South End
Mida Newton
Apizza Boston
Nominated As "Outstanding Chef, America" Semi-finalist, 2022
The James Beard Foundation

It is an extraordinarily challenging time to be a chef in the kitchen, and somehow Chef Douglass Williams continues to inspire and bring people to the table.

Honored by the James Beard Foundation as a nominee for OUTSTANDING CHEF in the country, one of highest honors in the culinary world, Williams is known for his bright smile, generous hospitality and creative talent in the kitchen.

Already a Best New Chef, Food & Wine Magazine honoree and Best of Boston, Best Chef General Excellence, Boston Magazine – the nomination by the James Beard Foundation recognizes Williams' talent and leadership in the culinary world on a national level.

"For our team to still be standing together and for this community to have supported us through such difficult times, that is what I am most grateful for" says Williams. "When I learned about this honor I immediately shared it with my teams at MIDA South End, MIDA Newton and APIZZA - because it means we are doing something right. We hopefully have provided a safe and delicious haven to people in as many ways as we could imagine." Williams kept his award-winning restaurant MIDA South End running and feeding the community, while opening two more restaurants: MIDA Newton and APIZZA Boston during the pandemic.

In perpetual motion, you will find Williams on the line leading his teams at MIDA South End, the brand new MIDA Newton, or at the lively new APIZZA in Boston's Hub Hall. Known for his deft technique with hand-made pasta, a spirit of generous hospitality, and a smile that lights up the room, Williams is committed to making a difference in the kitchen and the community.

Diagnosed with Crohn's disease as a teenager, Williams' path took a left turn, as he learned how to heal himself through food. His journey brought him from his hometown of Atlantic City, NJ to culinary school and then to traveling the world learning from the best. From Thailand to Paris, New York City to Boston, he worked and staged at some of the best restaurants, including Radius and Coppa/Boston, Corton/NYC and Akarme/Paris.

While cooking at Coppa, Williams would cycle down Mass Ave where the South End meets Roxbury, and all he saw was opportunity – for change and the chance to create something meaningful. At the corner of Tremont Street and Mass. Ave., he created his first restaurant, MIDA South End, a neighborhood restaurant inspired by the simplicity of classic Italian culinary traditions. MIDA is one of the city's favorite restaurants, earning top honors for "Best Restaurants in Boston" and "Best Pasta" and is a must-visit when in Boston.

In June 2021, Williams opened his second restaurant, MIDA Newton, just outside of Boston, in a beautiful new space with the same soft glow of MIDA South End. The space is double the size of the original MIDA, with just more to love. In the new restaurant, Douglass prepares not only his famous hand-made pastas, but also a whole new selection of New Haven inspired pizza.

Boston Magazine is honoring Williams as one of Boston's Top Influencers in 2022. Williams shares, "To be a Black chef/owner here in Boston is an honor and a responsibility I take very seriously. I am fortunate to have successful restaurants, an incredible team and supportive community. I have things to say and share; I try to do it every night through delicious and beautiful dishes at MIDA. And by giving my time and energy to the neighborhood and those around me. I put my passion for story-telling and teaching to use by building bridges in the community through food and conversation. I truly believe the world can come together over a delicious bowl of pasta."

Media Contact: Martha W. Sullivan, Sullivan Communications, 617.835.2264, [email protected]

Keep In Touch: IG: @midaboston @douglasswilliams @apizzaboston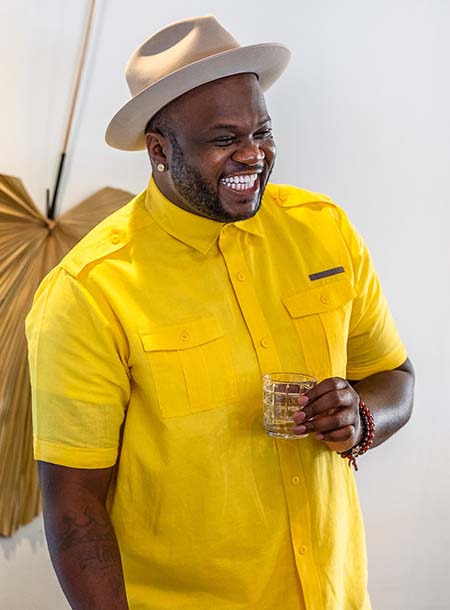 Tavel Bristol-Joseph
Pastry Chef and Partner at Emmer & Rye, Hestia, Kalimotxo, Henbit, TLV and Canje
Tavel Bristol-Joseph is the Pastry Chef and Partner at Emmer & Rye, Hestia, Kalimotxo, Henbit and TLV in Austin, TX. He began his culinary journey as a young boy when he spent every Saturday afternoon baking cookies, cakes, and pies with his aunt. After moving to the United States from Georgetown, Guyana when he was seventeen years old, Bristol-Joseph attended the New York Restaurant School.

Bristol-Joseph worked in a variety of restaurants in New York before moving to Tucson in 2006, where he joined Fox Restaurant Concepts. He worked within the restaurant group for two years before going to Zona 78 where he met and began working with Chef Kevin Fink.

Fink and Bristol-Joseph decided to move to Austin to open Emmer & Rye in November 2015. Emmer & Rye has been included in Bon Appétit's "America's Best New Restaurants 2016" list, as well as named Austin American-Statesman's "2018 Best Restaurant in Austin." In 2020, Bristol-Joseph opened Hestia with Fink which has been named "#1 Best New Restaurant in America" by Robb Report. Bristol-Joseph also received the StarChefs Rising Star Award in 2017 and was named one of FOOD & WINE Magazine's "Best New Chefs of 2020."

Overcoming many struggles and challenges growing up have helped Bristol-Joseph continue his path towards success. He always believed he would have a brighter tomorrow, even though his childhood where he was poor, sleeping on floors for most of his life, he kept believing in himself and knew that through hard work he would reach his goals.

Bristol-Joseph is a proud father to 12-year-old twins and currently resides in Austin with his wife Brittany and his dog Gus Gus.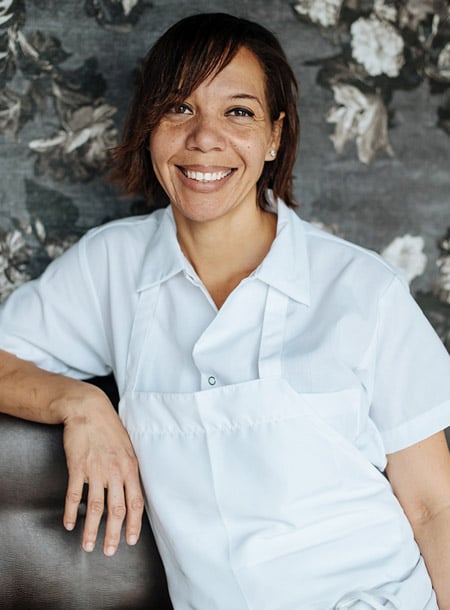 Photo: Denny Culbert
Nina Compton
Chef, Compère Lapin and Bywater American Bistro
James Beard Award-Winning Chef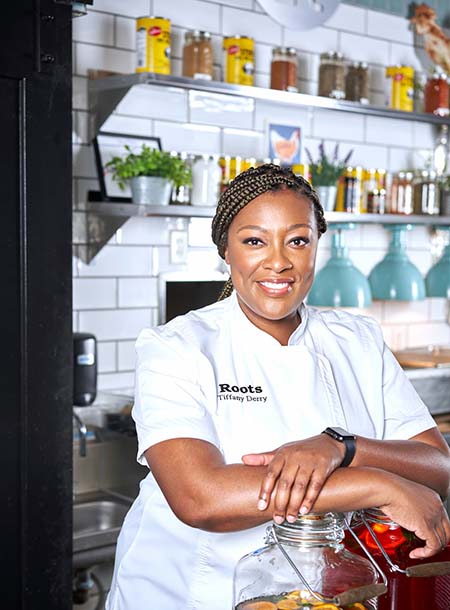 Tiffany Derry
Chef and Owner | Roots Chicken Shak, Roots Southern Table
Founder Tiffany Derry Concepts
Co-Founder | T2D Concepts
Beaumont, Texas native Tiffany Derry is the founder of Tiffany Derry Concepts and co-founder of T2D Concepts, the Texas-based purpose-driven hospitality group behind Roots Chicken Shak, Roots Southern Table, and 'Shef Tiffany spice and apparel line. Denied from her first cooking job at the age of 15 because of her race and gender, Tiffany has risen her way through the culinary ranks to run her own restaurant concepts and cook for President Obama at the White House.
A fierce advocate for sustainable and nutritious food policies as well as gender and racial equity, Tiffany serves as a member of Les Dames d'Escoffier, and is a spokesperson for the James Beard Foundation's sustainability efforts.
Tiffany's enthusiastic personality and intelligent makes her incredible for television, which is why she has made appearances on and judged shows like Chopped, Chopped Kids, Top Chef, The Great American Recipe, Beat Bobby Flay, Tournament of Champions, The Great American Soul Food Cook-off, Bar Rescue, Top Chef Junior, Top Chef Amateurs, and more.
Toya Henry
Executive Chef of Bronze
Born and raised in Brooklyn, New York, chef Toya Henry began her career working under the guidance of esteemed chef Erik Bruner-Yang of Foreign National. Committed to discovering new culinary methods, she embarked on a two-year journey throughout the Caribbean and Southeast Asia, to study diverse regional flavors and immerse herself in the essentials of both traditional and cutting-edge cuisine. Since then, she has refined her technique and sustainable practices after working at many prominent establishments including Mina Stone Catering, Maketto & Spoken English, and Michelin Starred Restaurant Oxalis.
Toya launched Pimento in 2018 to shift the approach of Caribbean cuisine by implementing traditional flavors from her upbringing fused with modern influences. She currently hosts private events and supper clubs throughout New York City, which has led her to work at events from The James Beard Foundation to MoMA PS1 and becoming the Executive Chef at Bronze restaurant in Washington D.C.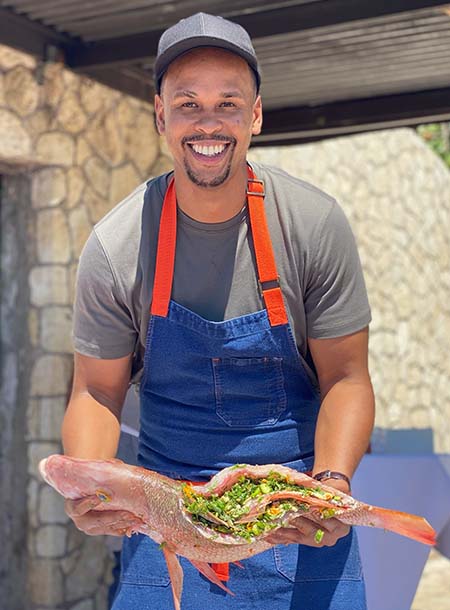 Andre Fowles
Chef, 3X Food Network
"Chopped" Champion
Miss Lily's
Chef Andre Fowles is a Jamaican born chef based in New York City. He's a three-time Food Network "Chopped" champion, and has been recognized by Star Chef New York. Over the years, Chef Fowles' contemporary approach to Caribbean cuisine has been featured in the New York Times, Thrillist, Bon Appetit, Vice Media, Good Morning America, and The Today Show. Andre has hosted multiple dinners at the prestigious James Beard House, and has contributed to some major food events in America and Jamaica – Food & Wine Festival, SOBE Wine & Food Festival, and the Observer Food Awards. He's currently working on publishing his first cookbook; opening his first restaurant; and launching his hot sauce line – "Mama Cherry" – which pays homage to his Jamaican grandmother who inspired him to become a chef.

IG: @cheffowles
Website: https://chefandrefowles.com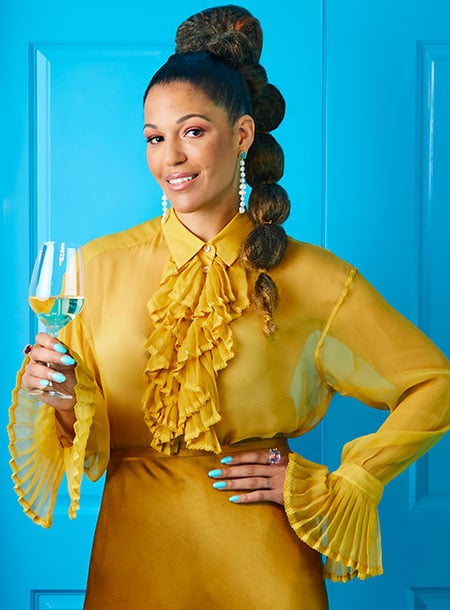 Andréa McBride John
Cofounder & CEO, McBride Sisters Wine Company
Andréa serves as CEO of McBride Sisters Wine Company, a multinational organization headquartered in Oakland, California. It is in the top 1% of volume, largest Black-owned and the second largest women-owned wine company in the United States, as well as one of the most inclusive, accessible, socially aware and sustainable. With her sister Robin, Andréa began importing wines from New Zealand in 2005 and began making their own wine together in 2009. By spring 2017, the pair were producing wine from their hometowns in Aotearoa New Zealand and California under one label, McBride Sisters Collection. In 2018, they launched Black Girl Magic Wines, a celebratory wine brand paying homage to women in their family and community, and debuted She Can Wines, a premium canned wine in 2019 on International Women's Day. Andréa serves as a Board Member for the McBride Sisters SHE CAN Professional Development Fund which she founded in 2019 with her sister Robin. Since its inception the fund has awarded over $3M in scholarships, grants and technical training to 3,000 professional women in wine & spirits, hospitality and finance. In 2021 the fund partnered with Southern University of Louisianaas their flagship HBCU, to create a career pipeline for diverse students into the wine industry.

Andréa and Robin were the first Black women Winery owners on the cover of Wine Enthusiast magazine, she has been recognized as one of Wine Enthusiast's 40 Under 40 and has been nominated for the Wine Star Award US Winery ofthe Year 2021. Andréa holds her B.A. in International Relations with a concentration in Global Business from the University of Southern California 2007. She is a member of the 2022 Class of Henry Crown Fellows within the Aspen Global Leadership Network atthe Aspen Institute and she resides in San Francisco with her husband Fabian and daughter Meursault.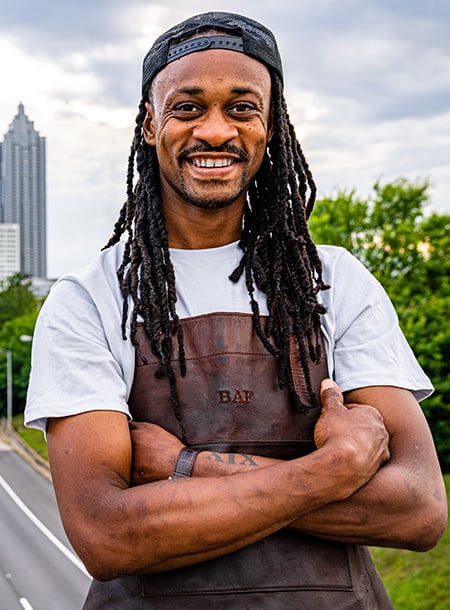 Bryan Furman
Chef/Owner, Pit Master, Bryan Furman BBQ
Bryan Furman is living his pitmaster dreams. The journey began when family and friends were introduced to his smoking skills during his daughters first birthday party. He has always enjoyed the art of smoking meats and decided to put his skills to the test during his daughter's party. During this party, he smoked his first whole pig. Orders poured in following the birthday celebration. Bryan has since opened successful BBQ restaurants in Savannah and Atlanta, GA. Unfortunately, the renowned B's Crackling BBQ in Atlanta, GA succumbed to a tragic fire March 2019. Nevertheless, Bryan has showcased his pitmaster skills all over the US and Europe. Bryan smoked meats for Stone Barn Center in New York and Meatopia in the United Kingdom. Bryan is looking forward to opening his new location in the Riverside area of Atlanta, GA which is slated for 2022. In addition, Bryan has opened a second location in the State Farm Arena, home of the Atlanta Hawks. In the meantime, he will continue to collaborate Pop-Up cookouts throughout the country.
Bryan Furman has been named one of Food & Wine Magazine's 2019 Best New Chefs (the first Pitmaster to ever receive the title), also receiving a 2019 and 2020 James Beard Foundation semifinalist nomination for Best Chef Southeast.
Bryan Furman is well known for his award-winning standards in all categories of barbeque. His pitmaster standards are well above most. Furman insists on using Heritage hogs for his meats. The Heritage hog is a perfectly marbled source of meat for smoking. He carefully selects woods for creating his signature smoke favors. He also is very selective in making his own side dishes using locally sourced, fresh Georgia Grown produce with a blend of unique ingredients. In 2022 he launched his signature line of BBQ Rubs called Bryan Furman 1432 BBQ Rubs.
Furman was recently featured on CBS Saturday Morning's The Dish and named Atlanta's BBQ King. Southern Living magazine selected his barbecue restaurant as one of "The South's Top 50 Barbecue Joints 2018 and the New York Times recently mentioned that his restaurant is the only barbecue restaurant in Atlanta turning out whole-hog barbeque with heirloom-breed hogs.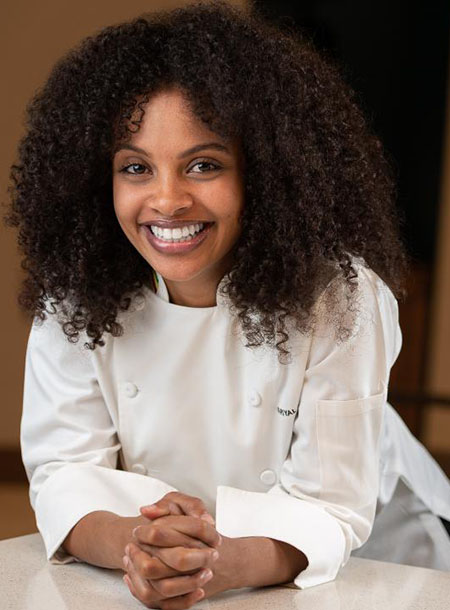 Fariyal Abdullahi
Chef/Consultant
Abdullahi hails from Ethiopia and earned a bachelor's degree in psychology before switching career paths. Instead of getting a graduate degree in psychology as she had intended to do, she applied to the Culinary Institute of America.

While Abdullahi was waiting to hear if she got accepted to the prestigious institution (she did!) she decided to hone her culinary skills by traveling to 18 different countries. During her three-month travel stint, Abdullahi sampled dishes and studied flavors from around the world.

Since becoming a chef, Abdullahi has worked at the three-Michelin-star eatery, Noma, in Copenhagen, and was previously the culinary manager at five Hillstone Restaurant Group locations. Her dishes tend to include nods to her Ethiopian roots and have been featured in spaces such as the Met Gala and Vogue.

Abdullahi has also partnered with some friends and heads a non-profit organization that builds schools and gives access to water to families in rural parts of Ethiopia. This year, they have begun construction on their sixth school.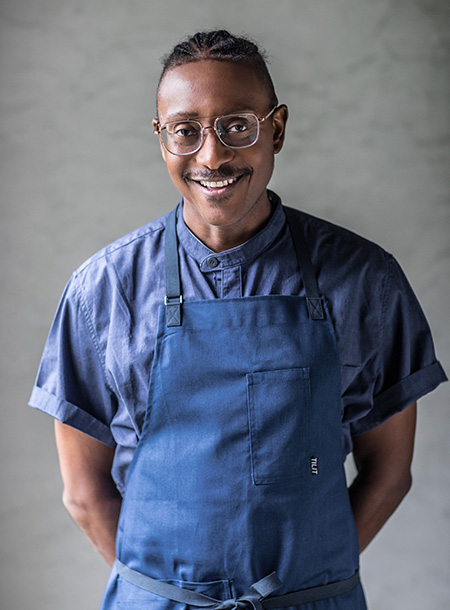 Gregory Gourdet
CHEF/ FOUNDER, KANN | PORTLAND, OR
Gregory Gourdet is a celebrated chef, best-selling author, and television personality. He is best known for his award-winning cuisine, bevy of TV appearances, and trendsetting role in the culinary boom of Portland.

A native of Queens, NY, Gregory attended the Culinary Institute of America, becoming the school's first student to land an internship with celebrity chef Jean-Georges Vongerichten. For nearly 7 years, Gregory honed his culinary skills at three of Jean-Georges' trailblazing restaurants, climbing the kitchen ranks to become one of his chef de cuisines. Gregory ran the kitchen at Portland's Departure Restaurant + Lounge for 10 years, leaving in 2019 to focus on opening Kann.

An avid traveler and lifelong student of food and culture, Gregory has made a name for himself by infusing methods and ingredients from all over the world, balanced together with his own Haitian heritage, and creating signature flavors adored for their seasonality, boldness, complexity, and spice.

He was named "Chef of the Year" by both Eater Portland and the Oregon Department of Agriculture, and is a James Beard Award nominee and two-time Bravo Top Chef finalist. In 2021, Gregory released his first cookbook, Everyone's Table: Global Recipes for Modern Health, the ultimate guide to cooking globally-inspired dishes free of gluten, dairy, soy, legumes, and grains. The book is a national bestseller.

Gregory sees food as nourishment and is committed to moving the restaurant industry forward in a sustainable and equitable way.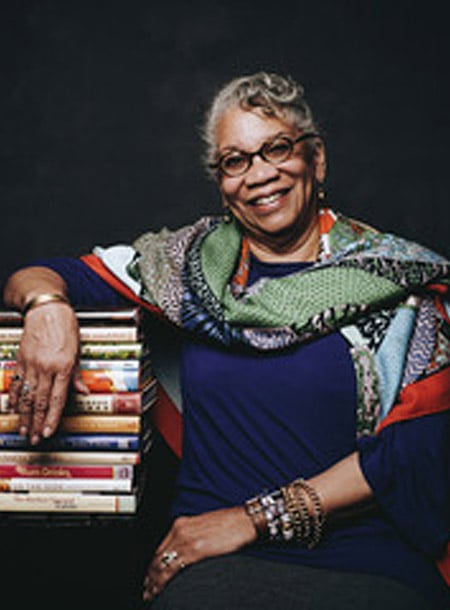 Dr. Jessica B. Harris
Food Historian, Award-Winning Author, Journalist
Dr. Jessica B. Harris, considered by many to be one of the ranking authorities on the food of the African Diaspora, is the author, editor, or translator of eighteen books including twelve cookbooks documenting the foodways of the African Diaspora. She is a sought-after speaker and has lectured widely and written extensively for scholarly and popular publications. Harris consults internationally and conceptualized the award-winning cafeteria of the Smithsonian Museum of African American History and Culture. She is currently leading the Culinary Institute of America's new African Diaspora Foodways initiative. Dr. Harris is also lead curator for the exhibit African/American: Making the Nation's Table to be presented by New York's Museum of Food and Drink in 2022.
Dr Harris holds numerous awards and accolades including an honorary doctorate of humane letters from Johnson & Wales University. In 2019, her food-related works were inducted into the James Beard Cookbook Hall of Fame and she is the 2020 James Beard Lifetime Achievement awardee. Dr. Harris taught at Queens College/CUNY, New York, for five decades and is currently professor emerita at that institution.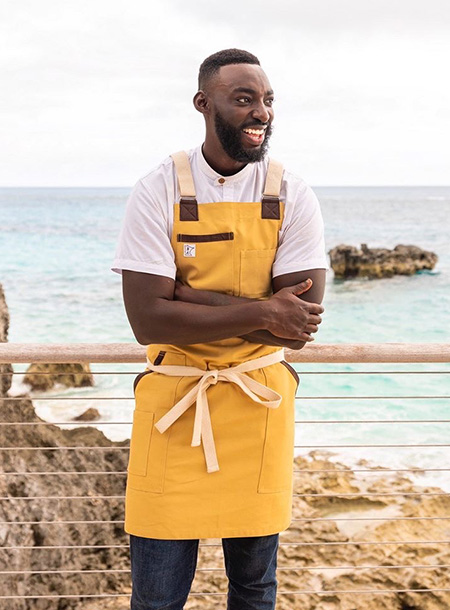 Eric Adjepong
Founder, Chef Adjepong LLC and Public Health Nutrition Professional
Eric Adjepong is a public health nutrition professional and chef based in Washington D.C. Previously a finalist on season 16 of Bravo's Top Chef, he earned the consistent acclaim from judges as well as popularity among viewers — and returned for season 17 of Top Chef All-Stars.

As a first-generation Ghanaian-American born and raised in New York City, Adjepong sources the flavors and influences in his cooking from many of the West African dishes he grew up eating. He is passionate about introducing diners to West African cuisine and the impact its diaspora has had on South American, Latin American, Caribbean, and American food, all in his elegant, artfully plated style.

In addition to launching his own private dinner party and event company, Adjepong has previously cooked in several Michelin-starred restaurants in New York after graduating with degrees in culinary arts and nutrition from Johnson & Wales, one of the country's premier culinary universities. He also holds a Master of Public Health in International Public Health Nutrition from the University of Westminster in London.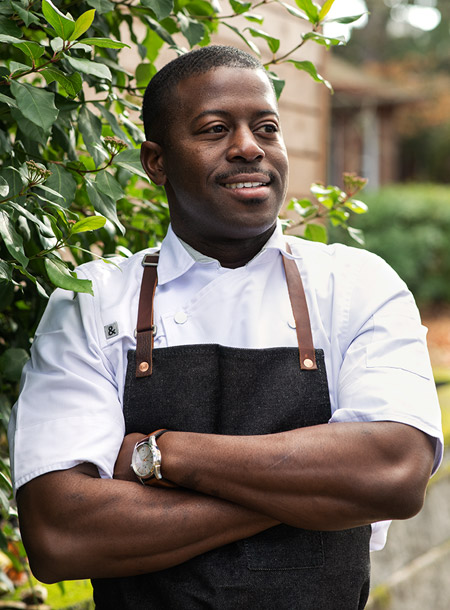 Edouardo Jordan
JBF Chef/Restaurateur - Power3 Marketing and Management
Edouardo Jordan was born and raised in St. Petersburg, Florida and attended college at the University of Florida. After graduating with dual degrees in business administration and sports management, Jordan decided to enroll in culinary school at the Le Cordon Bleu in Orlando. Following graduation from culinary school, Jordan's ambition brought him to renowned restaurants such as The French Laundry, where he apprenticed, Per Se, and Lincoln Ristorante in New York. With thoughts of raising a family and opening a restaurant in mind, Jordan moved to Seattle where he began working at Sitka and Spruce as Sous Chef. In 2013, Jordan was asked to open Bar Sajor as Chef de Cuisine and used this as an opportunity to learn as much as he could about opening a restaurant. Taking this knowledge and experience he had gained from Bar Sajor, Jordan officially opened the doors to his first restaurant, Salare, in June of 2015. Salare takes influences from France, Italy, the American south, and the Caribbean and has become one of Seattle's hottest restaurants. In April 2017, Chef Jordan opened his second restaurant, JuneBaby, which focuses on his roots and Southern Cuisine, which has received much attention both nationally and locally. Chef Jordan was nominated for a James Beard Award in 2016, and Salare was listed as a Best New Restaurant in America in 2016 by Eater National. He has been named one of Food & Wine's Best New Chef of 2016 and JuneBaby was titled Restaurant Best New Restaurant for 2018. Chef Jordan is a 2017 James Beard Award finalists, and received the prestigious 2018 James Beard Award for Best Chef Northwest and Best New Restaurant for JuneBaby Restaurant. In December of 2018 he opened his third restaurant, Lucinda Grain Bar, which focuses on heirloom, ancient, and local grains.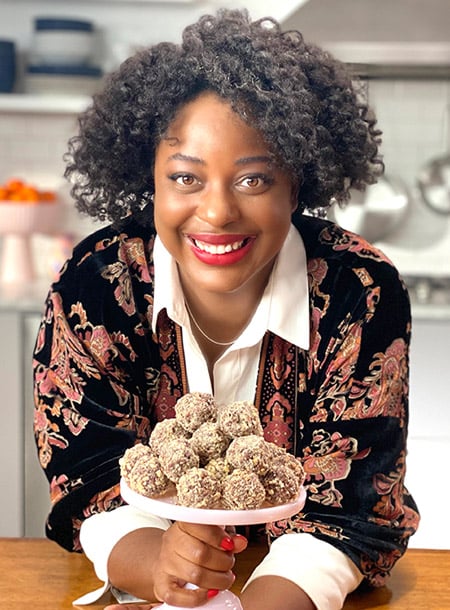 Vallery Lomas
Baker, Author and Winner of Great American Baking Show
Vallery Lomas was the winner of The Great American Baking Show and the first Black winner of the Great British Bake Off franchise. Her debut cookbook, Life is What You Bake It, Clarkson Potter (2021), was named a year's best cookbook by the Boston Globe, Washington Post, Food Network, and others. She hosts the digital show Vallery Bakes Your Questions on Food Network's website. She has also appeared on CNN, the Today show, Live with Kelly & Ryan, the History Channel, and the Hallmark Channel. Originally from Baton Rouge, Louisiana, Vallery attended college and law school in Los Angeles, practiced law in Washington D.C., and spent a gap year in Paris—where she perfected both her French and pastry skills—before settling in Harlem. She has a column with the Wall Street Journal, "The Bakeaway," and is a frequent contributor to the New York Times.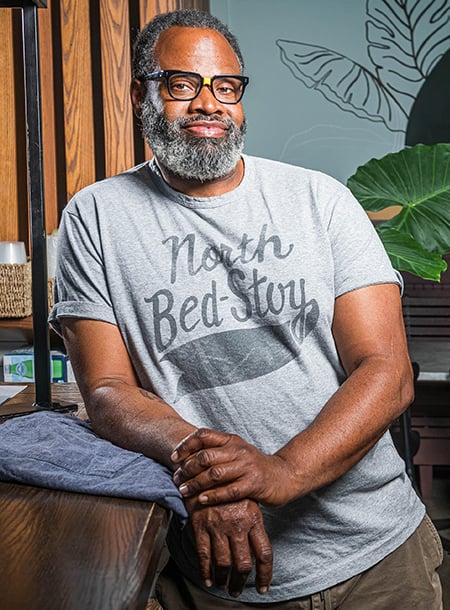 Peter Prime
Executive Chef and Partner at Bammy's
Michelin-Starred and James Beard nominated Chefs Chris Morgan and Gerald Addison are thrilled to announce the latest news- they've joined forces with award-winning and JBF nominated Chef Peter Prime; who will now be a Partner and the Executive Chef at Southeast Waterfront Caribbean hotspot, Bammy's.

A native of Trinidad and a graduate of NYC's esteemed French Culinary Institute L'Ecole, Chef Prime earned accolades both locally and nationally for his work at critically-acclaimed Cane where he was the Chef/Partner. He also honed his craft at several noted restaurants like Michel Richard's Citronelle, much-loved Spark, Equinox, and the River Room in NYC.

He is excited to share the Caribbean's extensive culinary history, ingredients and cooking techniques as well as from his beloved home country of Trinidad- the menu at the restaurant will be Pan-Caribbean, though a few core Bammy's dishes will remain.

Due to the pandemic and before, Chef Prime's mission in service to both guests and his staff is to change the narrative on how FOH and BOH teams are treated both financially and mentally. It is important to him that everyone is treated with dignity and respect, saying, "Labor is one of the most important things in our industry - I want to take care of people. The pandemic changed my outlook on quality of life; and those in charge need to aggressively alter the way we hire and treat people."
Jonathan "Jonny" Rhodes
James Beard Award Nominated Chef, Executive Chef and Owner, Indigo
For chef Jonathan Rhodes, cooking is about the culture. A stint in Afghanistan while in the US Marines served as the catalyst for the now 29-year-old chef to attend culinary school at the Art Institute of Houston upon his return to the states.
After working in several high-profile restaurants including Gramercy Tavern, The Inn at Dos Brisas, and Oxheart; Rhodes was inspired to launch the Jensen Chronicles — a pop-up restaurant serving dishes inspired by Southern African American cuisine.
Named after Rhodes' childhood neighborhood, The Jensen Chronicles not only helped Rhodes hone his culinary identity, but also served as motivation for the young chef to pursue additional education via a bachelor's degree in history from the University of Houston-Downtown. Rhodes' current venture — Indigo — is a culmination of these experiences.
Making its debut in July 2018, Indigo brings a physical structure to the tastes of the Jensen Chronicles. Rhodes presents a trio of rotating five-course tasting menus that is meant to not only tantalize the senses, but also provoke conversation about the history, culture, and social experiences that have shaped and guided African American food ways.
Rhodes has since earned a semi-finalist nomination for James Beard's 2019 Rising Star Chef of the Year Award, while Indigo has earned top spots on Food & Wine, GQ, Eater and Texas Monthly's Best New Restaurants Lists as well as TIME's "World's 100 Greatest Places of 2019."
From Jensen Street to Indigo, Rhodes mission is to continue advance the culture that inspires his menus, as they represent the sacrifice and beauty of the African American experience — born out of necessity, but curated with love and skill. He strives to continue to shed light on the social responsibility of food preparation.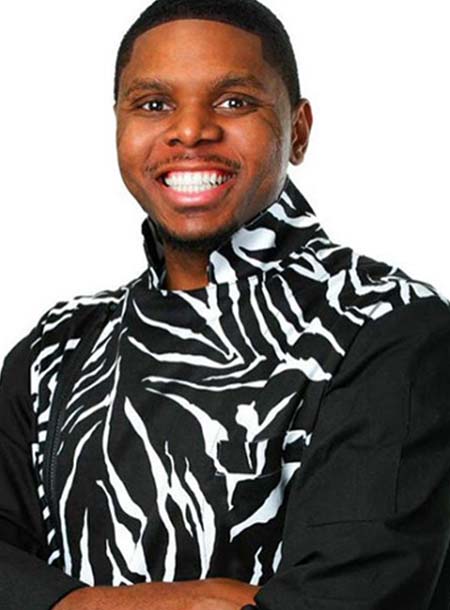 JR Robinson
Chef & Owner, Kitchencray
Harlem bred Chef James "JR" Robinson, Founder and Executive Chef of Kitchen Cray began his culinary journey at the age of 11. Inspired by watching his grandmother create unique recipes, he became obsessed with the creation of food. "JR" had a not-so-easy childhood. In and out of homeless shelters and foster care, he maintained a passion to follow his culinary pursuits as he flourished in culinary school into entrepreneurship into the limelight, featuring on Season 13 of Gordon Ramsey's Hell's Kitchen.
Robinson's professional career included stints at several high-end restaurants before he decided to branch out on his own and create Kitchen Cray with partner Sudon Williams. With locations on the H Street Corridor and Lanham, KitchenCray, prepares meals for every taste. Our mission is to change how the world views what we like to call, "The New Chef Culture." We take five-star dining experiences and recreate them to cater to every lifestyle-from the struggling student to the flourishing business executive.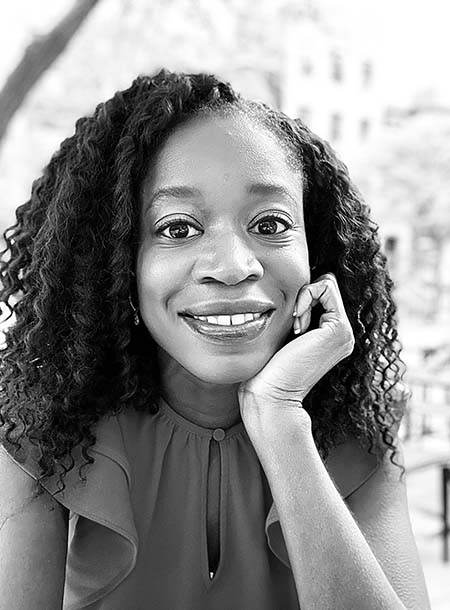 Jamila Robinson
Food Media Leader and Food Editor, Philadelphia Inquirer
Jamila Robinson is the Assistant Managing Editor for Food at The Philadelphia Inquirer, USA East Academy Chair for the World's 50 Best Restaurants, and the journalism chair of the James Beard Awards. Among the most influential people in food media, Jamila is a sought-out thought leader and frequent contributor for publications and culinary organizations worldwide.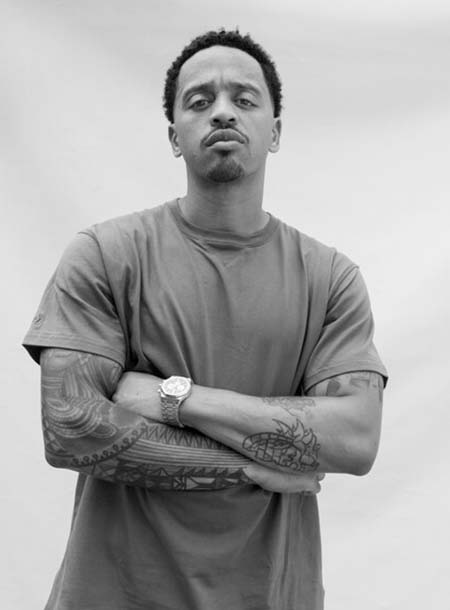 Pierre Serrao
Chef and Cofounder of Ghetto Gastro
Pierre Serrao is chef and cofounder of Ghetto Gastro. Serrao uses food as both an expression of culture-driven creativity and a tool to create immersive culinary experiences using storytelling and product design to advance health sovereignty.
Raised between Barbados and Connecticut, Serrao worked in restaurants throughout high school, then graduated from culinary school and the Italian Culinary Institute for Foreigners in Piemonte. He worked at award-winning restaurants in New York, Barbados, and Italy, styling an approach to cooking influenced by ancestral practices and innovation.
The desire to create a culturally sound and iterative expression of food led Serrao to join forces with Jon Gray and Lester Walker, rounding out Ghetto Gastro. Fueled by international travel, enthusiasm for learning, and sheer curiosity, Serrao explores ways to bridge the global pantry with creative entrepreneurship.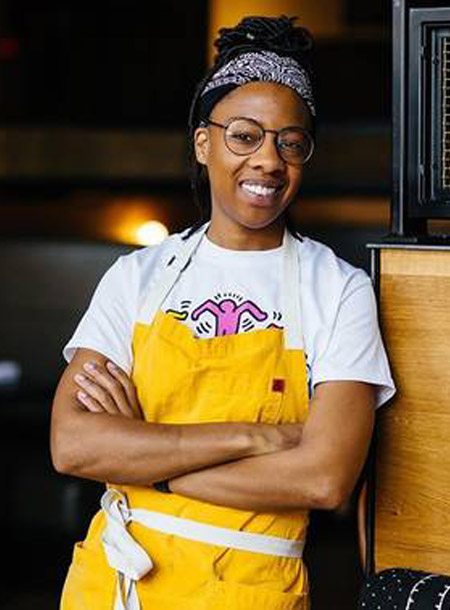 Ashleigh Shanti
James Beard Award Nominated Chef
Ashleigh Shanti is a Chef based in Asheville, NC. Her cuisine pays homage to the rich African-American culinary traditions that once thrived in Southern Appalachia and draws on her own experiences growing up in coastal Virginia. Ashleigh was named 2019 Eater Young Gun and a 2020 finalist for the James Beard "Rising Star Chef of the Year" award during her tenure as chef de cuisine at John Fleer's celebrated establishment, Benne on Eagle Restaurant.
Ashleigh's heritage has roots across Appalachia, the Southern coast stretching all the way to the Caribbean. Her happiest days as a young girl were Sundays spent in the kitchen with her family; friends would stop by to visit, eventually prepare themselves a plate, and stay for hours. These moments ingrained in Ashleigh the power of food and showed how transformative a good meal could be.
After earning her 4 year degree in Business Marketing at Hampton University then completing Baltimore International College's Culinary Arts Program in 2013, Ashleigh embarked upon a variety of culinary experiences, including a stint teaching fermentation classes at the Southern Food and Beverage Museum in New Orleans, a wine director/sous chef position in West Texas and over 10 stages at notable establishments like Jose Andres' miniBar in Washington, DC, Longoven in Richmond Ian Boden's, The Shack in Staunton, Virginia, and McCrady's in Charleston, SC.
While each of her kitchen experiences helped hone her technical expertise, Ashleigh struggled to find a cuisine that resonated with her on a personal level. It was this longing that beckoned Ashleigh to Asheville in 2018. Here, she found her culinary identity is proud to cook in the theme of Sankofa, "go back and get it" in the Twi language: progressing forward and integrating new food traditions, while looking back to history to reclaim lost and forgotten foodways.
In her spare time outside of the kitchen, Ashleigh's culinary explorations continue. She is often found foraging for wild foods or exploring the processes of fermentation. She also enjoys birding and hiking the beautiful Blue Ridge Mountains with her partner and Vizsla.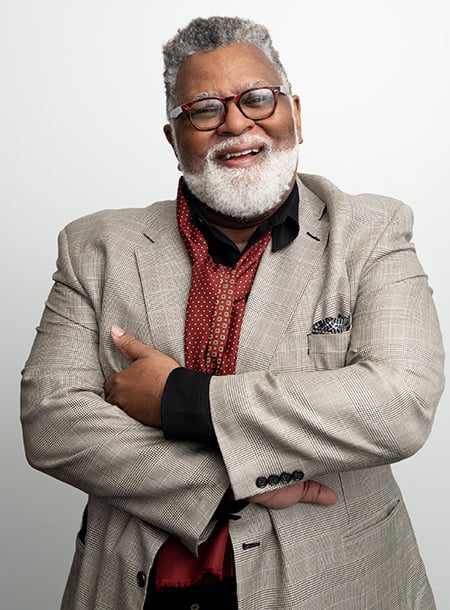 Alexander Bernard Smalls
James Beard Award-Winning Chef, Restaurateur and Author
Alexander Smalls is no stranger to culinary curating and storytelling; his most recent undertaking has been the creation—the founding and orchestrating—of Alkebulan: the first modern contemporary African dining hall, which opened in October of 2021 for Dubai Expo 2020. The dining hall, whose prototype includes ambitious plans for opening additional venues in London and Harlem, expects a total of 15 million visitors to the Dubai location by the end of March.
Smalls has been featured on television on numerous occasions. He recently appeared twice on The Dish, CBS Saturday Morning's show, that boasts close to 2.5 million in viewership. He was also spotlighted, along with Chef Kwame Onwauachi, on CBS This Morning's Trailblazers, a series that features trailblazers: luminaires and trendsetters that have defied the odds and achieved extraordinary accomplishments. In 2021, he was on a national ABC special, with Deborah Roberts, that celebrated the African-American holiday, Juneteenth.
Additionally, Smalls has had a role on many food shows. He served three times as a celebrity chef judge on Top Chef. He's appeared on The Chew with Carla Hall, and Extra Virgin with Debi Mazar and Gabriele Corcos, and was recently featured in the Hallmark series The Peete's with actress Holly Robinson Peete. He has been a four-time judge on Throwdown with Bobby Flay, and served as a judge on yet another Food Network show, Recipe for Success. However, Smalls' publicity is by no means limited to television; In 2020 Alexander Smalls was celebrated and featured in Food and Wine magazine's cover story, the October issue.
Alexander Smalls' prolific path is marked by a plethora of copious achievements: he is a James Beard Award winning chef, author, and raconteur was the visionary co-owner of renowned restaurants Minton's and The Cecil — NYC's first Afro-Asian American restaurant, which was named "Best New Restaurant in America" by Esquire in 2014. Over the past three decades, this South Carolina native has traveled the world studying the cooking techniques and foodways of the African diaspora.
Smalls has always brought elements of his birthplace into his menus. As the former chef-owner of celebrated restaurants, including Café Beulah, the first fine dining African American restaurant in NYC, Sweet Ophelia's in Soho, and Shoebox Café at Grand Central Station, Smalls has received great acclaim in the restaurant scene, including cooking at the James Beard House, being named one of Zagat's "NYC Restaurant Power Players You Need to Know" and being honored with the Legacy Award in 2014 by The Amsterdam News, one of the oldest African American newspapers in the country.
Furthermore, in addiiton to the accolades, Smalls has had many awards bestowed upon him. He received a 2019 James Beard Award, with chef JJ Johnson and Veronica Chambers, for their cookbook, Between Harlem and Heaven. In 2020, Smalls was bestowed the Creative Spirit Award from the Black Alumni of Pratt by his dear friend the inimitable Ms. Cicely Tyson. He's received additional recognition for his other written work, dating back to his first memoir and cookbook, Grace the Table, foreword by Wynton Marsalis, which features recipes from his upbringing he calls Southern Revival cuisine. His most recent book, Meals, Music & Muses: Recipes from my African American Kitchen, has been acclaimed by New York Times and Los Angeles Times.
Smalls' work goes way beyond the kitchen; he is also a world-renowned opera singer and the winner of both a Grammy Award and a Tony Award for the cast recording of George Gershwin's "Porgy and Bess" with the Houston Grand Opera. Smalls will debut his new recording title, "Let us Break Bread together," in June 2022.
Alexander Smalls sees his career in the world of hospitality as an activist and advocate for the foodways of the African Diaspora. He is dedicated to elevating, educating, and expanding the narrative, visibility and brilliance of African food in the world. When he's not traveling, Alexander Smalls resides in Harlem, where he is active in the community on nonprofit boards and with community initiatives.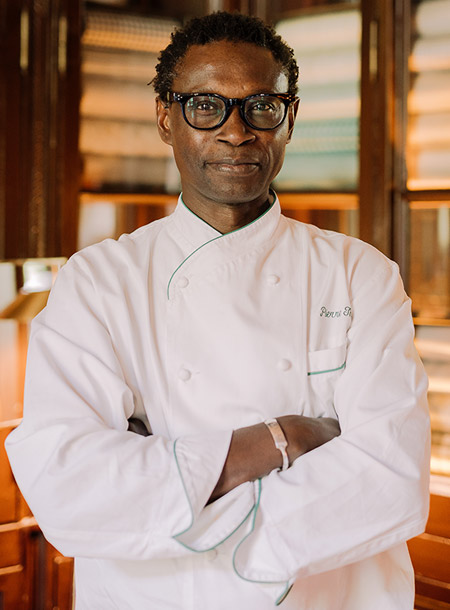 Pierre Thiam
Chef/Restaurateur/Author
Pierre Thiam is a chef, author, and social activist best known for bringing West African cuisine to the global fine dining world. He is the executive chef and co-founder of Teranga, a fine-casual food chain from New York City that introduces healthy, casual fare directly sourced from farmers in West Africa. Pierre is also the Executive Chef of the award-winning restaurant Nok by Alara in Lagos, Nigeria and the Signature Chef of the five-star Pullman Hotel in Dakar, Senegal.

His company Yolélé advocates for smallholder farmers in the Sahel by opening new markets for crops grown in Africa. The company's signature product, Yolélé Fonio, a resilient and nutritious grain, is found in Whole Foods, Target, Amazon, and other retailers across America.

Pierre has cooked for numerous government officials including the King of Morocco, French President Emmanuel Macron, and Former UN Secretary General Ban Ki Moon. Through his devotion to advocacy, combined with his many media appearances, he has become known as a culinary ambassador. His mission is to promote West African cooking throughout the world. His TEDTalk, given at TEDGlobal 2017 in Arusha, Tanzania, has been viewed over one million times.

He has authored three cookbooks, including: The Fonio Cookbook: An Ancient Grain Rediscovered (2019), Senegal: Modern Senegalese Recipes from the Source to the Bowl (2015), and Yolele! Recipes From the Heart of Senegal (2008). He has won numerous awards and accolades for his cooking and advocacy. Pierre Thiam serves on the Board of Directors for IDEO, SOS Sahel, CorpsAfrica, as well as on the African Cuisine Advisory Board from the Culinary Institute of American.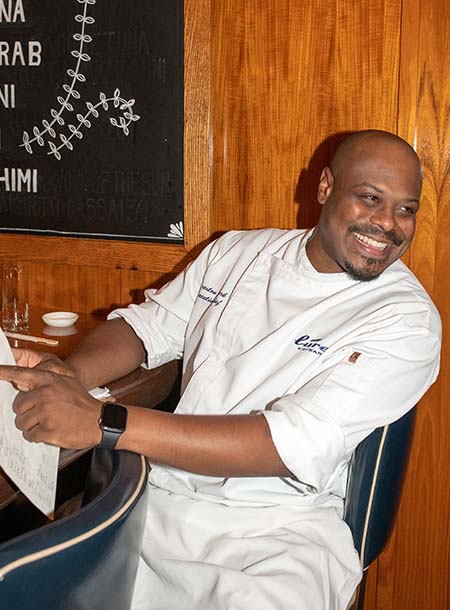 Preston Clark
Executive Chef and Culinary Director of Lure Fishbar
Chef Preston Clark is the Executive Chef of Lure Fishbar, a part of the Mercer Street Hospitality. Chef Clark presides over Lure's 3 locations including Soho, NYC, Miami, and the recently opened Chicago location.

Known for his emphasis on bold flavors, beautiful presentation and fresh ingredients, Chef Preston Clark has been honing his culinary skills since he was a child. Son of Patrick Clark, the late beloved James Beard Award winning chef who is credited with giving us what was called new American Cuisine, Clark grew up in the kitchen.

After earning his Bachelor's degree from the Culinary Institute of America in 2002, Clark went on to work with some of the country's top chefs, including Jean Georges Vongerichten, Charlie Trotter, Marcus Samuelsson, and Michael Lomonaco.

He took his cooking experience to California in 2011, where he opened El Paseo with Sammy Hagar and Tyler Florence. The restaurant earned a spot on the San Francisco Chronicle's list of Top Ten New Restaurants and Clark was honored as a Rising Star Chef for putting El Paseo on the California restaurant map. The restaurant was named one of the Top 10 best new restaurants 2011, Top 100 in San Francisco and Clark was also nominated for the James Beard Rising Star Award.

Riding a wave of awards and accolades, Chef Preston Clark returned to the East Coast as Executive Chef of Resto and sister restaurant, The Cannibal. After successfully running 2 New York City kitchens, Chef Clark was asked to take up his current position as the Executive Chef of Lure Fishbar where he would follow in his father's footsteps of running a New York City Dining institution – Patrick Clark was Executive Chef of the Odeon and Tavern on the Green. Lure, as it's called in the neighborhood, has been a New York institution in the heart of Soho for the past 17 years. Chef Clark has been at the helm for the past 7 years.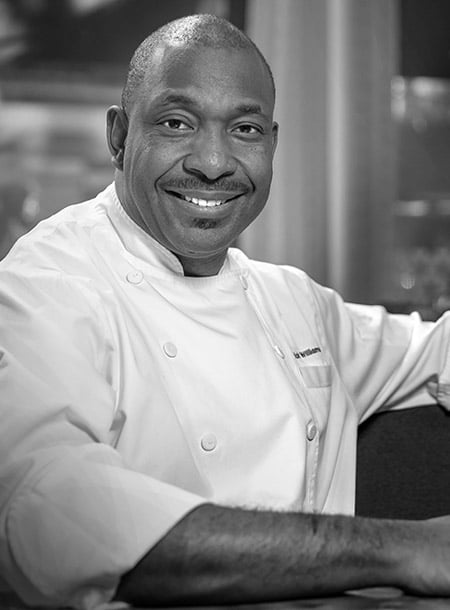 Erick Williams
Chef/Owner, Virtue Restaurant & Bar
It is with inimitable persistence, passion, and drive to propel today's dining experience that Erick Williams — Owner and Chef at Virtue Restaurant & Bar — has carved a special niche in the restaurant industry. Opened in November 2018, Virtue is Williams' first solo concept, and is nestled in the heart of the historic Hyde Park neighborhood, located on Chicago's south side. The restaurant, which attracts guests both from throughout Chicagoland and around the globe, unites his 25 years of fine dining expertise, his love of Southern cuisine and his insatiable study of history and art as they relate to food culture.
A Chicago native with a formidable career, Williams' foray and eventual establishment in the culinary scene began at mk The Restaurant working alongside admired chef Michael Kornick. His home for nearly two decades, Williams held the position of Executive Chef at mk, where he was extolled for his farm-to-fork, seasonal approach.
During his tenure, the restaurant amassed a fiercely loyal patronage while consistently receiving accolades from coast to coast.
The expertise Williams built over the years is reflected at Virtue with his precise sense of timing, immaculate presentation, deeply considered menu and a mantra of leading every guest experience with kindness. Since opening, Williams and Virtue have been featured in a host of local and national journals and television programs. The New York Times named him one of America's black chefs changing food dialogue in America (2019). Virtue also earned its place on Esquire magazine's annually anticipated list of Best New Restaurants (2019). Television writer and producer Phil Rosenthal included Williams in his hit Netflix series, "Somebody Feed Phil" (debuting summer 2020). Williams also received a coveted Award nomination by the James Beard Foundation in the Best Chef Great Lakes category (2020).
A natural orator, Williams was a featured speaker at the Philly Chef Conference (2019) and was named a Smith Symposium Fellow by the Southern Foodways Alliance (2019). On multiple occasions, Williams has had the honor of organizing and serving high-profile events for civic leaders and celebrities, both on his own and alongside fellow industry leaders nationwide. Outside of the restaurant, he donates his time and talent to those less fortunate by partnering with charities across the region. He is particularly devoted to making a positive impact on the future of Chicago's inner-city youth.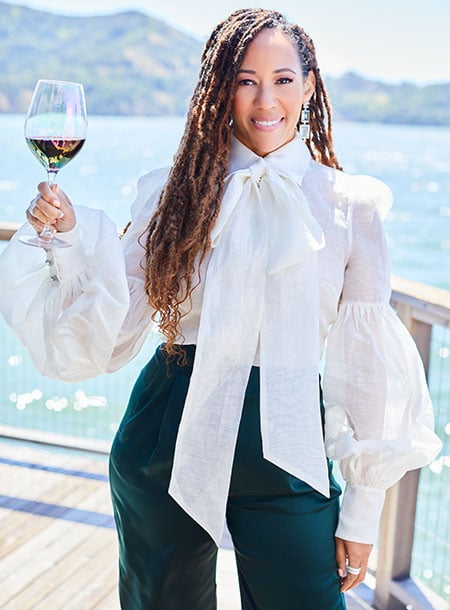 Robin McBride
Cofounder & President, McBride Sisters Wine Company
Robin serves as the Board Chair and President of McBride Sisters Wine Company, a multinational organization headquartered in Oakland, California. It is in the top 1% of volume, largest Black-owned and the second largest women-owned wine company in the United States, as well as one of the most inclusive, accessible, socially aware and sustainable. Robin and her sister began importing wines from New Zealand in 2005 and started making their own wine together in 2009. By spring 2017, the pair were producing wine from their hometowns in Monterey California and Aotearoa New Zealand under one label, McBride Sisters Collection. In 2018, they launched Black Girl Magic Wines, a celebratory wine brand paying homage to women in their family and community, and in 2019 the sisters debuted She Can Wines, a premium canned wine in 2019 on International Women's Day.

Robin serves as a Board Chair for the McBride Sisters SHE CAN Professional Development Fund which she founded in 2019 with her sister Andréa. Since its inception the fund has awarded over $3M in scholarships, grants and technical training to 3,000 professional women in wine & spirits, hospitality and finance. In 2021 the fund partnered with Southern University of Louisiana as their flagship HBCU, to create a career pipeline for diverse students into the wine industry. Robin and Andréa were the first Black women winery owners on the cover of Wine Enthusiast magazine and were nominated for the Wine Star Award for the US Winery of the Year in 2021. Robin resides in the San Francisco Bay Area and has three children Daneia, Domenic and Angelo who all have pursuits in the wine & food industries.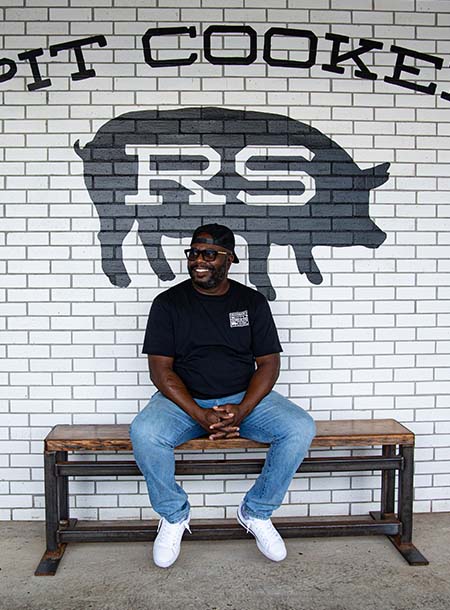 Rodney Scott
James Beard Award-Winning Chef and Pitmaster, Founder & Owner, Rodney Scott's Whole Hog BBQ
Rodney Scott has been cooking whole-hog barbecue, over wood coals burned down from hardwood, since he was in middle school. For the next 25 years he worked with his family in their bbq stop in Hemingway, SC until 2017 when he partnered with the Pihakis Group&nbsp—including Chef Paul Yeck and seasoned restaurateur, Nick Pihakis&nbsp—to open Rodney Scott's BBQ in the North Central neighborhood of Charleston, SC. In 2019 Rodney Scott's BBQ opened a second location in Birmingham, AL and third location in Atlanta, bringing whole-hog, South Carolina-style barbeque to a different part of the South.

Rodney's hard work, friendly manner and respect from his peers has offered Rodney many opportunities to travel around the world and cook alongside chefs and pitmasters in New York City, Belize, Uruguay, France, and Australia. He has been featured on popular television shows with the likes of Andrew Zimmern, and Anthony Bourdain and recently appeared on The Today Show helping Al Roker feed folks affected by devastating tornadoes in Alabama.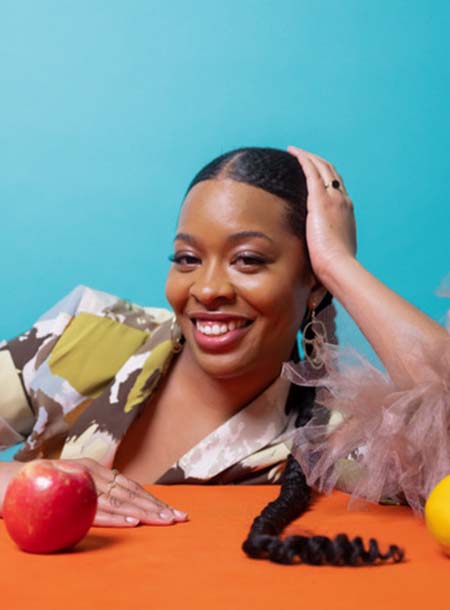 Photo: @Sen.Floyd
Shenarri Freeman
Executive Chef, Cadence
Shenarri Freeman is the Executive Chef of Cadence, a vegan southern soul food restaurant located in New York. Freeman is a recent graduate of the Institute of Culinary Education, holistic researcher and a health and wellness advocate who has been featured in the NYTimes, Forbes, Vogue, NY Magazine, Financial Times and more. She was named Rising Chef Star of the Year in 2021 by Esquire and recently nominated for a James Beard Award.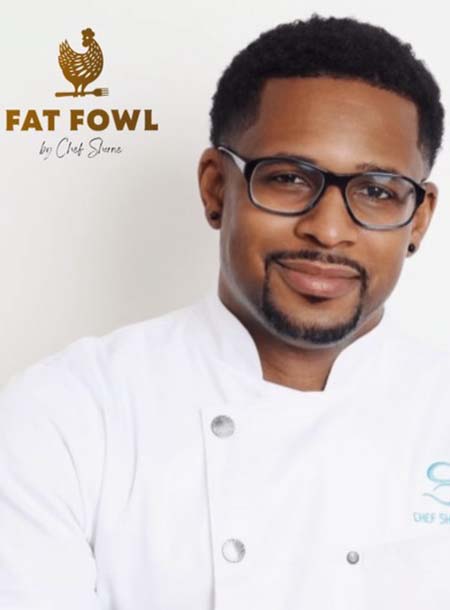 Shorne Benjamin
Culinary Artist, Owner of Fat Fowl NYC
Chef Shorne creates with a disregard for rules, infusing traditional Caribbean cuisine with unexpected flavors from around the globe. Chef Shorne's keen sense of flavor and culinary experimentation began at the age of 7 in St. Lucia under the watchful eye of his grandmother, but he deferred this dream to become a stockbroker at Bank of New York Mellon on Wall Street. Following the 2008 economic downturn, he returned to his first love: culinary. He went on to graduate from the prestigious French Culinary Institute and work alongside such renowned masters as Chef Jean-Georges at ABC Kitchen and Chef James Jermyn at Maloney & Porcelli in New York. In 2010, Chef Shorne joined Andaz 5th Avenue (Hyatt) as a chef. In2022, Chef Shorne fulfilled his lifelong dream and opened up Fat Fowl in Downtown Brooklyn, a Caribbean-inspired fast food eatery in Dekalb Market. Over the years, Chef Shorne has added his unique signature to the dynamic realm of culinary artistry, a distinctive style known as New Age Caribbean®.

Chef Shorne's career highlights include an annual presentation at the illustrious James Beard Foundation and competing against Chef Bobby Flay on the Food Network's Beat Bobby Flay. Chef Shorne is a regular participant at the Food Network's Annual Wine and Food Festivals in New York and South Beach, at Citi's Taste of Tennis events across the world, and at the Annual Rum & Rhythm Benefit Gala. Chef Shorne has appeared on TV as a guest chef on NBC's "6 In the Mix" and WGN-TV Chicago's "Midday Fix" cooking segments. In 2017, he added "winner" of the Grace® Jamaican Jerk Festival Celebrity Chef Throw Down to his resume. Chef Shorne also gained international acclaim as a guest chef at Mimo's in London; featured chef at the British Virgin Island's Food Fete; semi-finalist in the 11th International Iron Chef Competition in Toronto; participant in the 2015 and 2016 Food & Spirits Festivals in Haiti; and the inaugural chef for the 2016 Celebrity Guest Chef Series at the award-winning Cliff Restaurant located at the Five Star Cap Maison Hotel & Spa in St. Lucia.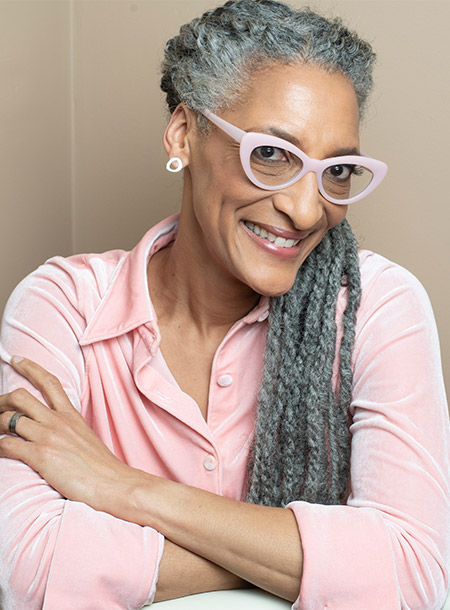 Carla Hall
Chef, Restaurateur, Author
Carla Hall first won over audiences competing on Bravo's "Top Chef" and "Top Chef: All Stars". She co-hosted ABC's Emmy award winning, lifestyle series "The Chew" and she is a featured host and judge on Food Network. Carla also has a weekly podcast "Say Yes with Carla Hall" and her latest cookbook, Carla Hall's Soul Food: Everyday and Celebration, was published in 2018, making multiple "Best Cookbook" lists and receiving an NAACP Image Awards nomination.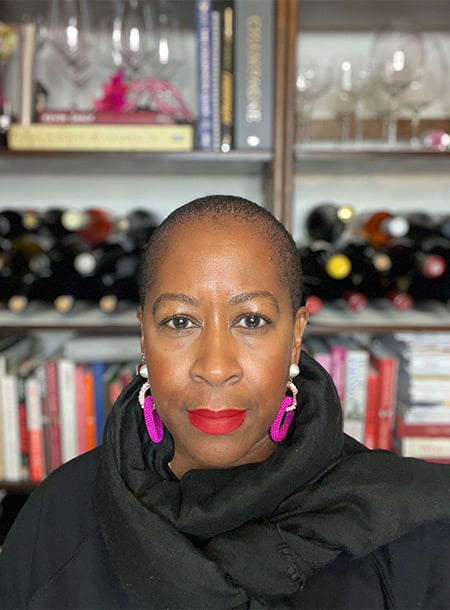 Julia Coney
Wine Consultant for American Airlines, Wine and Travel Journalist, Wine Educator and Consultant at Julia Coney Enterprises, Founder, Black Wine Professionals
Julia Coney is a Washington, D.C. and Houston, Texas-based wine writer, wine educator, speaker, and consultant. Julia is the Wine Consultant for American Airlines in partnership with the James Beard Foundation and the recipient of Wine Enthusiast's 2020 Social Visionary Award Winner for her work in writing and speaking on diversity, equity, and inclusion in the wine industry. Julia is the Founder of Black Wine Professionals.
Keem Hughley
Owner of Bronze
Keem Hughley is a 15-year hospitality visionary, bringing a creative edge and special authenticity to the industry as a native Washingtonian. From a teen, Keem's hospitable ambition was driven by creating spaces for his peers in DC. In 2016, he transitioned into becoming Director of Sales for Chef Erik Bruner-Yang's Foreign National projects such as the LINE Hotel (Brothers And Sisters, Spoken English), Maketto, ABC Pony, and various consulting. As now a partner of Foreign National, he specializes in restaurant operations and sales. Presently, Keem is creating a new hospitality group that is slated to open its flagship concept, Bronze, which will offer a world-class culinary experience from the perspective of Afro-Futurism.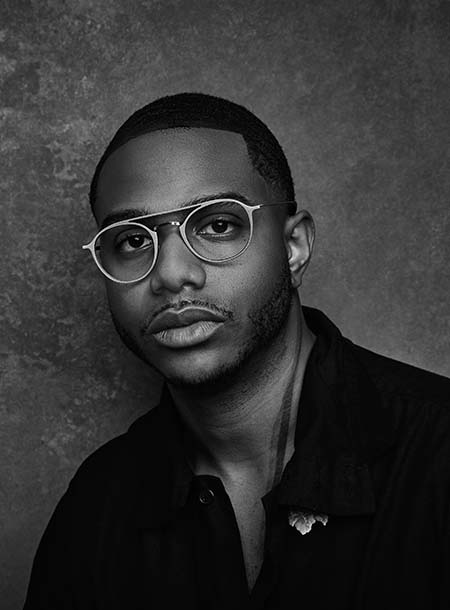 Photo: Storm Santos
Kwame Onwuachi
James Beard Award-Winning Chef, and Author
Kwame Onwuachi is a James Beard Award-winning chef, and author of the critically acclaimed memoir "Notes from a Young Black Chef," which is being turned into a feature film by A24. Kwame's resume is incomparable: he has been named one of Food & Wine's Best New Chefs, Esquire Magazine's 2019 Chef of the Year, and is a 30 Under 30 honoree by both Zagat and Forbes. He's also been featured on Time's 100 Next List and has been named the most important Chef in America by the San Francisco Chronicle.

Kwame appeared as a judge on season 18 of Top Chef in April 2021. He first appeared as a contestant on the show in season 13. He also was the host of the 2021 James Beard Awards in Chicago.

Kwame currently serves as Food & Wine's executive producer. In this newly appointed role, Kwame will collaborate on big brand moments and events, including the Food & Wine Classic in Aspen, as well as the creator of "The Family Reunion: Presented by Kwame Onwuachi," an annual multi-day event taking place in Middleburg, Virginia that celebrates diversity in the hospitality community.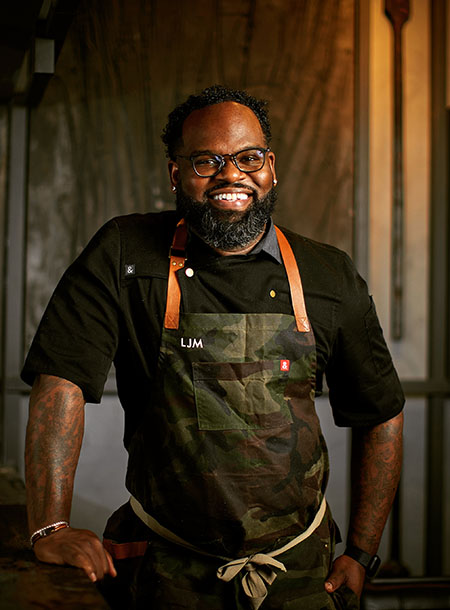 Lamar Moore
Chef/Owner of River North Entertainment and Bar
Chef Lamar Moore was born and raised in the South Side of Chicago. He began showing his love for the culinary arts at the age of eight. Growing up in a large family, Moore learned the importance of cooking with love, taking care of people, and giving back to those less fortunate. His grandmother was extremely influential to his culinary journey. Hailing from Mississippi, she passed on a great appreciation of Southern food and culture to her grandson, as well as the importance of cooking from the soul.

Since catching the culinary bug as a young boy, Moore has dedicated years of blood, sweat and tears to get where he is. He graduated from Le Cordon Bleu in 2003 and decided to head West to San Jose, CA, where he secured a job at McCormick & Schmick's Seafood Restaurants. After seven years, he returned to Chicago, where he became the sous chef for the Chicago Bears, before moving on to a series of restaurants working as a successful chef and restaurateur. Moore has had the privilege of cooking for Super Bowls, NBA Finals, and even Barack and Michelle Obama on multiple occasions, but he admits his grandmother will always be his first and biggest fan.

Moore has appeared on popular culinary competition shows like Bravo TV's "Welcome To Waverly" and Food Network's "Chopped." "Beat Bobby flay and Food Network's "Vegas Chef Prizefight," where he earned and won head chef of the all-new $10 million steakhouse, Bugsy & Meyer's Steakhouse at Flamingo Las Vegas. Moore believes food is an opportunity to step back from theworld and connect with people on a deeper level, and has brought this spirit to the fast-paced world of Las Vegas. While Moore has enjoyed many successes, there is still more he wishes to achieve--he strives to prove to his family and himself that all his hard work has not gone in vain, and that he can represent Chicago.

Chef Lamar Moore's advice to aspiring chefs: don't stop cooking, feel food from your soul, take care of your team, never ever stop learning, and humble your ego.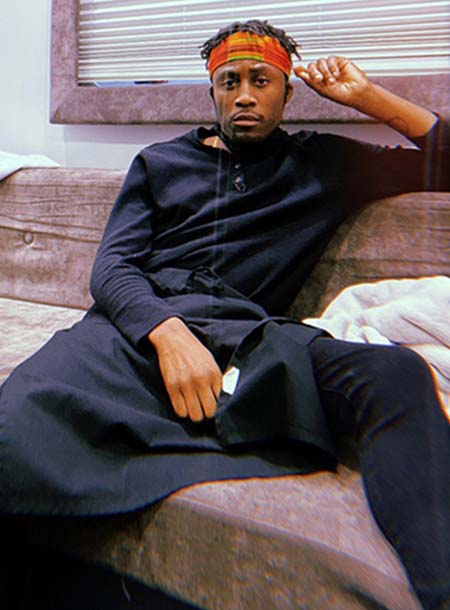 Martel Stone
Chef Founder of "The Black Supper Collective"
A North Philadelphia native, Chef Martel Stone found his love of cooking in the folds of a soft curd French omelet. Thirty-six dozen eggs later & Influenced by all intersections of the Diaspora, with a lighthearted approach to creating his flavorful dishes chef Martel pulls stories from his childhood & time spent exploring through his career. Chef Martel integrates bold spices and fresh herb sauces to create a beautiful harmony in each dish. Chef Stone's cooking style embodies his interpretation of Contemporary Diaspora cuisine. Garnished with witty dish titles, such as "Not Ranch", "Wa'Bosh" Wings & The Brutus salad. Chef Stone's menus come to life through unexpected flavor combinations and playful takes on American classics.

Chef Martel's journey to the kitchen is unique. Beginning his professional journey in the Navy, he served for five years before traveling to explore the world. His first kitchen gig was in South Hampton Roads, Virginia. Receiving training from "YouTube University", hands-on experience, and shadowing world-renown chefs. Chef Martel is the winner of Chopped Next Generation Season 1, his passion to explore through food has allowed him to forge a path of his own.

Chef Stone's culinary experience is diverse, ranging from high-end to Mom-and-Pop restaurants. Highlights of his professional journey include working as the Executive Sous Chef at Kith and Kin Washington, D.C., the Executive Chef/Founder of The Black Supper Collective, and the Junior Sous Chef at Saint Germaine Norfolk, VA. he is now the Executive Chef of The Gathering Spot, Washington, D.C., LA & ATL.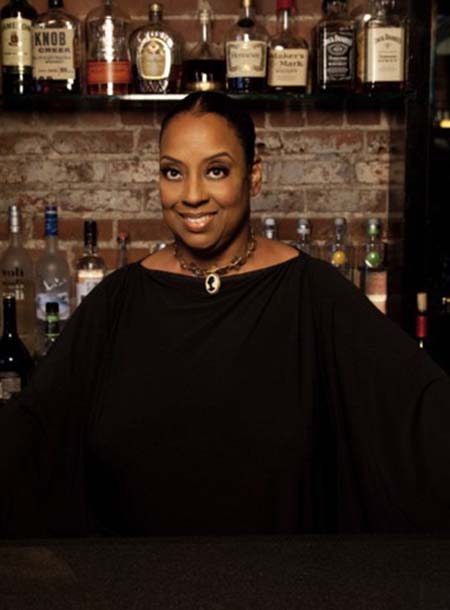 Melba Wilson
Chef, Restaurateur & Author
Melba Wilson was "born, bred and buttered in Harlem." Today she proudly represents her New York neighborhood as one of the most successful African-American women in the restaurant and catering businesses. Her achievements are countless and her reputation in the food service industry is stellar. Her style, poise and love of entertaining have made Melba's Restaurant a New York landmark frequented by music, TV and movie stars, New York City's elite, locals and travelers from around the world.

Melba's drive to succeed started at an early age with a sharp eye and impeccable insight. Her first opportunity to learn about the restaurant business was at Harlem's famous Sylvia's Restaurant, where she held a variety of service and managerial positions. It was Melba who conceptualized and launched the popular Sunday Gospel Brunch, which was so successful that the restaurant industry's elite quickly came calling.

Michael Lomanco, former Executive Chef of 21 Club and Executive Chef of Windows on the World Restaurants contacted Melba in 1999 to produce and manage a weekly Sunday brunch. In less than six months the Champagne Gospel Brunch generated a sixty-five percent increase in revenue. This experience combined with her ability to organize, produce and execute promotional events led to partnerships with renowned restaurateurs, Drew Nieporent and Robert DeNiro of the Tribeca Grill and the Nobu empire, as well as the late Artie Cutler and Godfrey Polistina of Carmine's, Virgil's, and Quest Restaurants.

In 2004, Melba decided to strike out on her own. Today she is the proud and sole owner of two Harlem based businesses: Melba's Restaurant and Melba's Catering. Melba's has received rave reviews from New York Magazine, Time Out, The New Yorker, The Daily News, Zagat and Interview Magazine. The restaurant was also named Best Brunch for Kids by Time Out New York, Best Soul Food by Zagat and New York.com and has featured recipes in the "Go Green East Harlem" Cookbook as well as the "Bobby Flay's Throwdown" cookbook. Melba's Catering has an extensive list of clientele including Target, Nike, American Express, Pfizer, Time Warner, Bank of America, The NFL, NBA, Transport Workers Union, Universal Records, The Archdiocese of New York and several recording artists including DJ Khaled, Jay- Z, the Zac Brown Band and Katy Perry. Most recently the Duke and Duchess of Sussex, Prince Harry and Meghan Markle, visited Melba's Restaurant during their trip to New York City. Other celebrity guests at Melba's include Zendaya, Tom Holland, Michael Strahan, Sherry Shepard and Nick Cannon.

Melba appears regularly on national news and talk shows such as Live with Kelly and Ryan, Good Morning America, 60 Minutes, The View, The Today Show, CBS Mornings, The Wendy Williams Show and Good Day New York. In addition she has co-hosted on Live with Kelly & Ryan. She is currently a judge on OWN's The Great Soul Food Cook-Off and has been a guest on Food Network's Throwdown with Bobby Flay, Savoring Harlem (which Melba narrated) and The Best Thing I Ever Ate. Melba is featured in the documentary Love, Lust and Comfort Food on the Sundance Channel and will be highlighted in the upcoming documentary Turning Tables.

Designer Isaac Mizrahi handpicked Melba as one of his Favorite ladies to represent his Liz Claiborne line in a series of national advertisements entitled, REAL Women.

The proud mother of a 19 year-old son, Melba has a cookbook published by Simon & Schuster and was honored twice by Ebony Magazine with their Taste of Ebony Award. Melba is the recipient of the South Beach Wine and Food Festival, Westside Spirit Award, The Entrepreneur Award, The Greater Harlem Chamber of Commerce Award, The Thurgood Marshall Prestige Award, The "Shero Award" and the Heritage Award, to name a few. Melba was also recently honored by the AKA Sorority, Google, Chase, inducted into Crain's 2021 Hall of Fame and named one of Crain's 50 Most Powerful Women of 2021. She is the first female and first person of color to be elected as President of the NYC Hospitality Alliance. Melba is a member of the Board of Directors of City Harvest, Opportunity Charter School, NYC & Company and God's Love We Deliver. Melba donates to and supports many causes including Alzheimer's, The Girl Scouts of America, NY Women's Foundation, The Doe Fund, The Harlem Community Fridge and several senior citizens causes. She has consistently taken time to help community-based organizations in Harlem and throughout New York City. Melba is a partner at the newly relaunched Wollman Rink in the heart of Central Park.

Melba's celebrates 17 years in business and has served over 6 million meals.

Press Contact:
Jaret Keller
Key Group Worldwide
[email protected]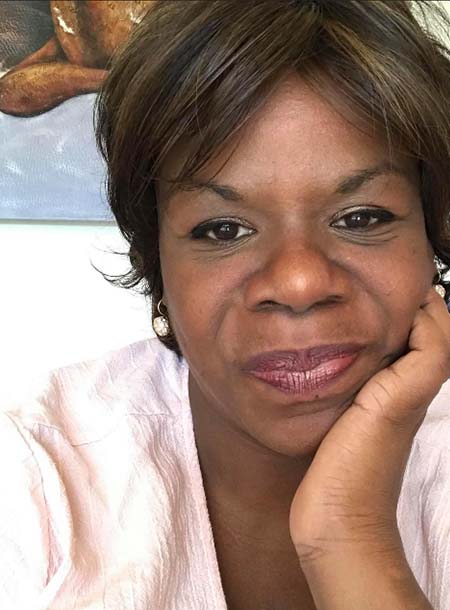 Nadine Brown
Co-founder, Dine Diaspora and Black Women in Food Initiative
A native of Jamaica and Puerto Rico, Nadine worked in Social Work before finding her love of wine. Nadine is a 20-year veteran of the Washington D.C. area restaurant industry. She spent over 14 years as wine director and Sommelier of Charlie Palmer Steak on Capitol Hill. Early in her career she was recognized by Star Chefs as a rising star Sommelier. She has worked in diverse front of the house positions from captain, general manager/sommelier to managing partner. Nadine is also a board member of the Restaurant Association that represents the District of Columbia, Virginia and Maryland as well as board member of the Verasion project. The Verasion Project is a new nonprofit, tasked with increasing diversity in the wine industry. Nadine holds certifications from both the court of master sommelier and the WSET, she is a wine judge participating in competitions including the Virginia Governor's Cup and TexSom International Wine Awards. She is part of the team of wine writers on Monarch Publications. Nadine founded At Your Service, where she offers wine education, events and consulting, and she is a founding member of RegardingHer DC and new member of Les Dames d'Escoffier. She is an advocate for women, especially mothers in the hospitality industry. She is a proud mother of two.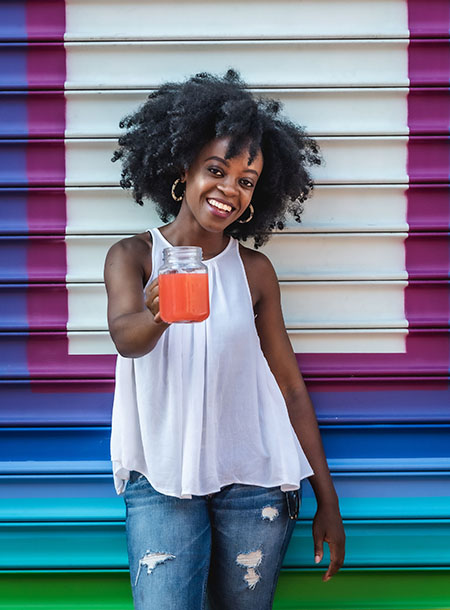 Nina Oduro
Sommelier, Founder of At Your Service
Nina Oduro is CEO and Co-founder of Dine Diaspora and the Black Women in Food Initiative. Her mission is to create a more equitable food system through initiatives that center the African diaspora. Born in Ghana, West Africa, raised in the United States, and having opportunities to travel globally, Nina draws on her wide-ranging experiences with diverse foods and cultures to lead strategy and creative direction. Nina leverages her experience in diversity, equity and inclusion; leadership development; network building; and community development; to connect people and brands through food.

Nina has over 12 years of experience supporting research, learning, and innovation initiatives for non-profits, private sector, and governments including Microsoft, International Organization of Migration, and the US Embassy-Ghana. She was featured as a 2020 Changemaker in the DC food system by Washington City Paper and a 30 under 30 honoree by Future of Ghana.

Nina received a Master's in African-American studies from Columbia University, a Bachelors in political and social thought from the University of Virginia, and holds an eCornell certificate in Diversity and Inclusion.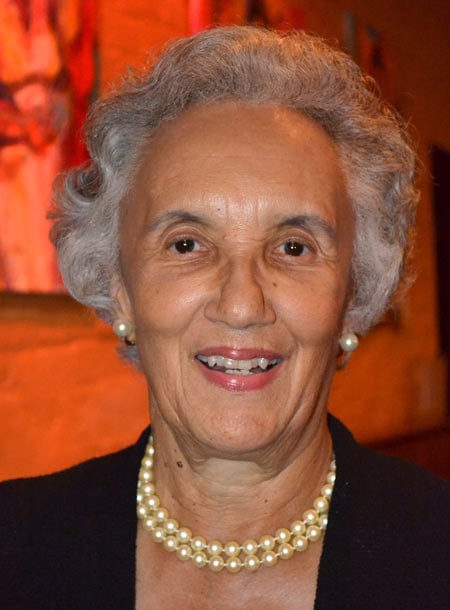 Virginia Ali
Chef and Founder, Ben's Chili Bowl
Virginia Ali is a truly incredible woman. Her earthly life began on her parents' Virginia farm on December 17th, 1933, and today she is as vibrant as ever. She smiles whenever recounting her fond memories of childhood on the farm, her deep involvement in her family's country church, her college studies at Virginia Union University, and moving to Washington, DC as a young woman to find her destiny.
As her beloved DC community knows so well, Virginia's historic destiny found her the day she met Ben Ali, her husband and partner in life, love, family, and business. The dynamic newlyweds opened the doors of the now iconic Ben's Chili Bowl on August 22, 1958. Today, 63 years later, this institution has become a place of fond memories for countless friends from DC, Maryland, Virginia, and all around the world.
Known affectionately as "Mom" or Mrs. Ben, Virginia has touched the lives of everyone she has encountered. Although she has achieved near celebrity status, her demeanor has never changed – with all her natural poise and sophistication, she still exemplifies the pure, wholesome values instilled by her parents. She lives a philosophy of giving love and kindness to everyone she meets, and as a result she is cherished and respected in a way that is very rare these days. In fact, at this point she is considered the "Matriarch of U Street" and countless DC residents call her "Mom."
In addition to all the hours she has put in at Ben's Chili Bowl, Virginia has also made time for many other meaningful endeavors. She has served on the Board of Directors of For Love of Children, The Thurgood Marshall Center for Service and Heritage, the Islamic Society of the Greater Washington Area, and Cultural Tourism DC among others. Over the years, Virginia and Ben have received countless awards and accolades including the prestigious America's Classics Restaurant Award from the James Beard Foundation. They were inducted into the DC Hall of Fame in 2002 and were later given the Key to the City by Washington, DC Mayor Adrian Fenty. More recently, the Smithsonian placed Ben's Chili Bowl on its list of the 20 Most Iconic Food Destinations Across America.
With all that she has accomplished thus far, Virginia isn't resting on her laurels. As her family, friends, and employees will attest, she is a true dynamo who encourages those around her to live fully and strive for excellence in all areas of life. She gives generously of herself and her time, and despite all the recognition and accolades, she is perhaps best known for her kind, loving nature and her very sound wisdom. Virginia is truly a people person, and we are all very thankful for everything she gives us by simply being herself.
For more information on Mrs. Ali, contact Vida Media Group: [email protected] or (310) 859-4730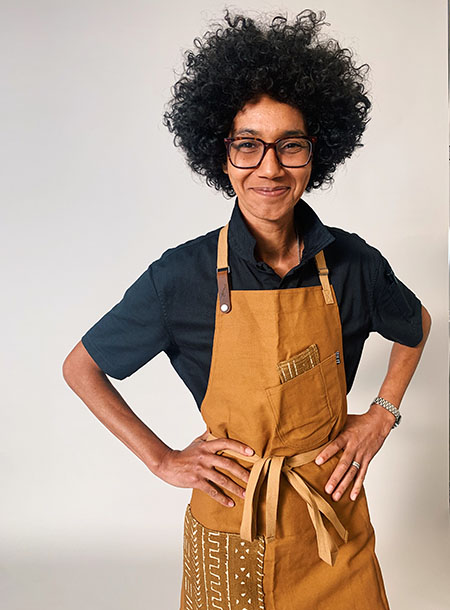 Zoe Adjonyoh
Chef/Owner, Zoe's Ghana Kitchen & Kissing Cultures, Author & Director Of Women's Leadership Programs at The James Beard Foundation
Zoe Adjonyoh is a chef, writer, entrepreneur and founder of Zoe's Ghana Kitchen. Zoe has been pioneering modern West African food in the forms of supper clubs (London, Berlin, New York, Accra, Wales, Russia), her own restaurant in Brixton, pop-ups, street food and events since 2010. In 2017 she released her debut cookbook 'Zoe's Ghana Kitchen', which was republished and released nationwide in the US on October 19th, 2021 and landing her a spot on The New York Times Best Cookbooks of 2021 List. Zoe's mission as always been to bring the great flavors of West Africa to a wider audience and this has been acknowledged through great positive press and publicity for our food and concept, being named as one of "London's hottest chefs" by Time Out and being named one of 'The 44 Best Female Chefs' by Hachette Cuisine France. She was honored at the James Beard Foundation In New York and given the Iconoclast Award in 2018 and in February 2019, she was invited to speak at TEDXOxford about Food: Its Importance to Cultural Stepping Stones of Understanding and Exchange. At the start of the COVID-19 pandemic, Zoe converted her entire catering operation into an online spice store selling house spice blends, salt mixes and single origin ingredients from small independent organic farms in West Africa; and a community kitchen to feed those most impacted by the pandemic (including the NHS staff) in her East London community of Hackney - serving 500 meals per week out of her home. In April 2020, Zoe launched Black Book Global, a representation agency and platform for POC in the food industry and released her new podcast 'Cooking Up Consciousness'. Most recently, Zoe has joined the board at 'The New American Table' and 'Gods Love We Deliver' and is now the Director of Women's Programs at the James Beard Foundation in New York City.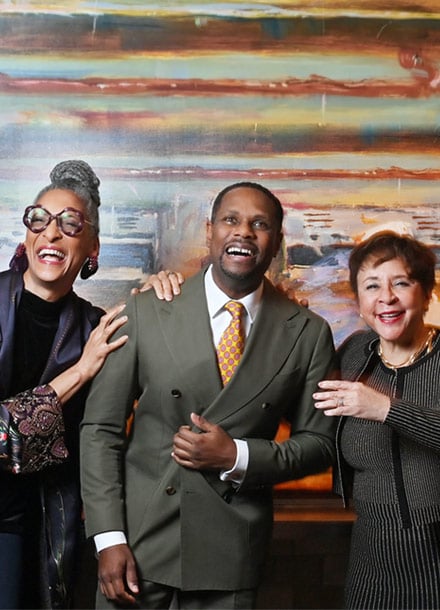 Grace the Musical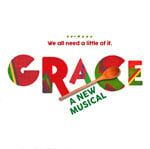 Take one family. Add a dash of hope, a sprinkle of spice, and a heaping handful of love, and you've got a recipe for pure theatrical joy. Packed with an eclectic mix of styles including jazz, R&B, rousing up-tempos and raise-the roof ballads, Grace is a musical feast inspired by the little-told history of African-American culinary tradition and the challenges faced by Black-owned businesses.
Conceived and composed by Nolan Williams, Jr., the Broadway-bound Grace captures a day in the life of the Mintons, a Philadelphia family who gather to mourn the loss of their matriarch and deal with the future of their family restaurant in a changing neighborhood. Heartfelt and hopeful, timely and timeless, Grace is the new American musical where, although family comes first, everyone has a seat at the table.
Grace will enjoy its world premiere at the historic Ford's Theatre in Washington, D.C. from March 18 through May 14, 2022. For ticket information, visit gracethemusical.com.