top five reasons to plan an Island escape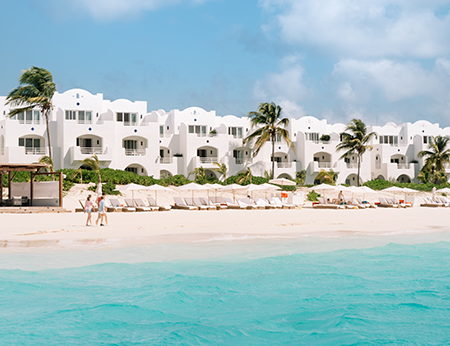 Picturesque Beaches
Take a relaxing walk along the seafoam painted shores and let the sun warm your skin as you admire the endless views of rich island nature and the ombre turquoise waters of the Caribbean Sea. With over two miles of pristine beachfront, feel the true magic of these islands as you're surrounded by endless blues from the sea to the sky.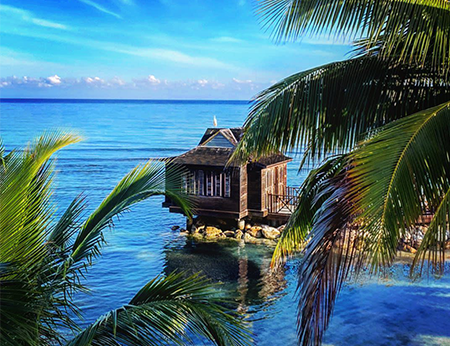 Nature-Inspired Wellness
Every moment is steeped in tranquility at Sorana Spa and Fern Tree, A Salamander Spa. A tropical haven awaits as you treat yourself to one of the specially curated treatments, using natural elements from the islands. Let the gentle trade winds and relaxing ocean waves form the perfect backdrop for a massage in our overwater bungalow at Half Moon or reset and renew with a gentle tide facial featuring organic algae and pure botanical oils at Aurora Anguilla.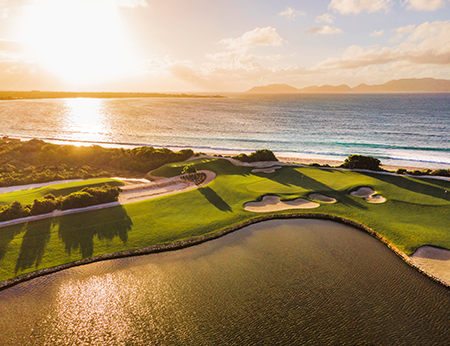 Championship Island Golf
Marvel at striking fairways weaved into the natural landscapes of these idyllic settings, providing an unmatched backdrop for a bucket list golf experience.
Recently reimagined by Greg Norman, the Aurora International Golf Club 18-hole, par-72 course offers generous driving area and challenging holes. As the only golf course in Anguilla, players are greeted by stunning panoramic views of Rendezvous Bay.
Chase par among the palms at Half Moon's iconic championship Robert Trent Jones, Sr. designed 18-hole par-72 course. Routed through a retired sugarcane estate, the intricate design tests both scratch and novice golfers alike.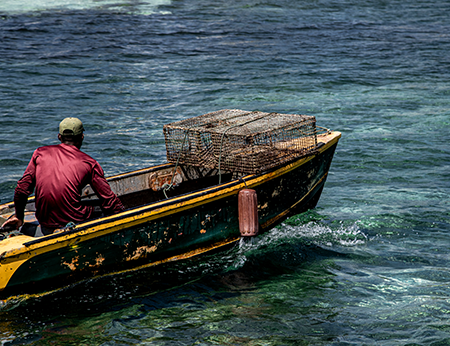 Tropical Flavors
Honoring the richness of the islands starts with supporting the surrounding community, from farmers to fishermen. Our menus feature items that are locally inspired and locally sourced. Enjoy sea-to-table cuisine while overlooking the Caribbean. For an even more immersive experience, take advantage of our culturally rich dishes from a traditional Jamaican BBQ with signature items like delicious jerk chicken at Half Moon or the must-try crayfish of Anguilla at Aurora Anguilla. Taste the fresh flavors and inspired recipes that you just can't get back at home.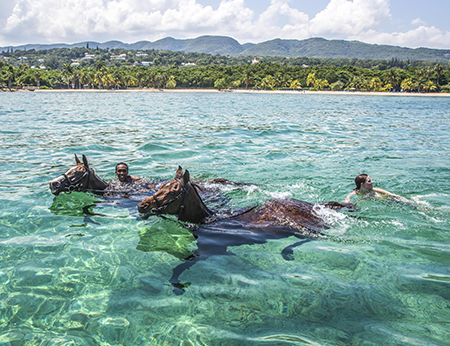 Unmatched Experiences
From breathtaking private beaches and adrenaline rushing watersports to an imaginative village full of child's play, no matter if you are traveling solo, as a couple, group, or family, every guest will be able to embark on an adventure to remember. Be sure to try out these spirited activities and events when vacationing in the tropics.
Take advantage of the spectacular tennis facilities or try bocce ball or pickle ball. Reserve a lesson or show off your skills in a friendly competition.
Plan an equestrian adventure and experience the best of both land and water with a scenic trek on the private beach followed by a swim in the beautiful Caribbean Sea. Feel the power and grace of these majestic animals as they swim through the sea with you on horseback.
Explore the surrounding island and seek out the finest views of Anguilla from the coastline with a guided hike or an adventurous cave tour. Learn about the history of the island along the way as you take in the sights.