12 Ways to Celebrate National Golf Month with Salamander Collection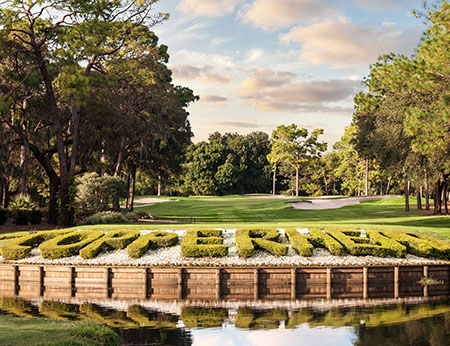 Play a PGA TOUR Course
At Innisbrook Resort, the legendary Copperhead Course – home of the PGA TOUR's annual Valspar Championship — has easily become a bucket list course for golfers. Imagine yourself hitting from the fairways graced by some of the world's finest golf professionals and taking on the Snake Pit, one of the toughest finishing holes on the PGA TOUR. Defined by tree‑lined fairways and rolling terrain, Copperhead tests players with its many uphill and downhill shots, significant elevation changes, and a variety of water‑protected approach shots. Put your skills to the test with our complex courses full of diverse scenery and unique layouts not typical of Florida.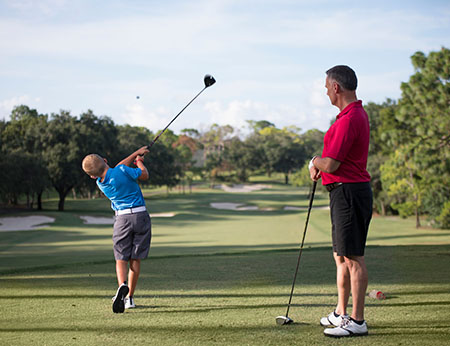 Introduce the Love of Golf to the Next Generation
Instill the thrill of the game into younger players with our special youth programming. With a variety of offerings for different age groups, learning on the links has never been so enjoyable. Innisbrook Resort offers Junior Golf Programs for young golfers to elevate their skills and embrace a love for golf with targeted fundamentals for ages 4-5 as well as a 10-week program for ages 6-14 and rotating seasonal golf clinics. Children also enjoy complimentary golf when staying at Innisbrook Resort this summer. Aurora International Golf Academy also offers Junior Development Programs with a variety of classes conducted on our practice areas with a focus on improving essential techniques such as full swing, pitching chipping, putting, and more.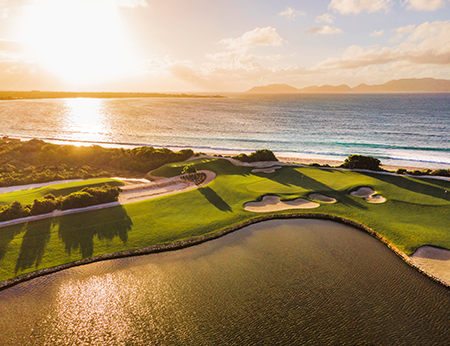 Practice with State-of-the-Art Technology
Refine your game at the Aurora International Golf Academy. Welcome to all ages and levels, practice in our private, climate controlled, indoor-outdoor facility. It boasts two instructional bays that allow instructors to pinpoint swing flaws and provide instant correction. Optimize your skills by using a variety of instructional technology and equipment including Trackman simulators, Pressure Mats, 3D Motion Analysis, and Trackman 4 ball-flight launch monitors.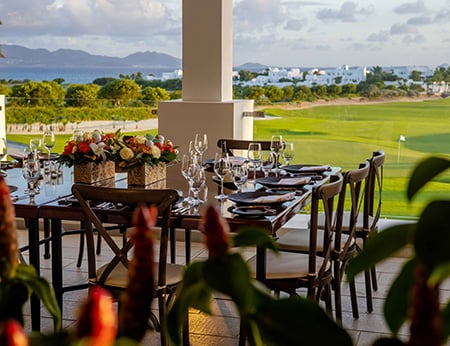 Un-fore-gettable Course-Side Dining
Before or after a round of golf, our resorts offer delicious dining experiences to cure your hunger within close proximity to the greens. As the only steakhouse on the island of Anguilla, D Richard's provides elevated dining with a side of breathtaking views of the Aurora International Course. At Half Moon, The Sugar Mill, Jamaica's highest awarded restaurant is just a short distance from the fairways. At Innisbrook Resort players can refuel on the patio at Market Salamander Grille overlooking two of our four golf courses.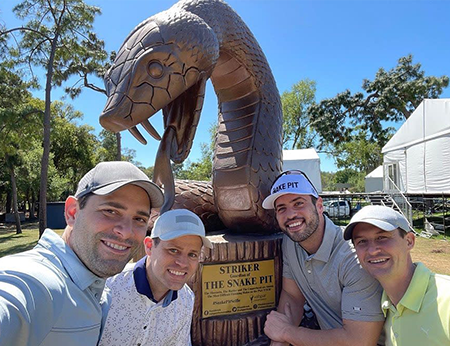 Take a Snake Pit Selfie
Only the brave dare to enter the Snake Pit at Innisbrook Resort! Located on the 16th tee of the Copperhead Golf Course, home of the PGA TOUR's Valspar Championship, the larger than life "Striker" the snake awaits. The cart path up the hill to the left of the 14th green will lead to the statue making it an easy walk from the Osprey Clubhouse. Did you really play the Copperhead course if you didn't take a #SnakepitSelfie?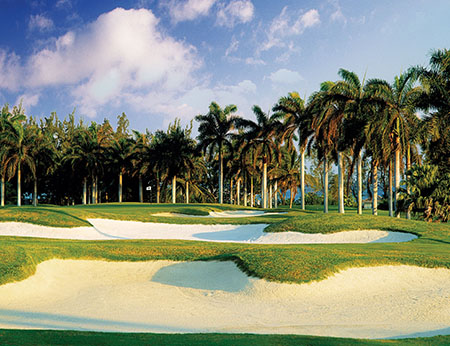 Watch our Play like a Pro Golf Series
Led by Half Moon's Director of Golf, Kevyn Cunningham, immerse yourself into this instructional video series. From grip, alignment, and short game, these convenient clips feature helpful tips and tricks to improve your skills remotely to prepare for your next visit.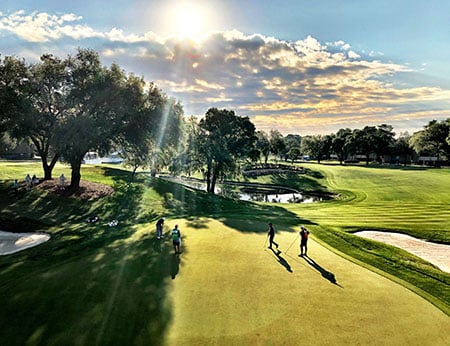 Treat Yourself to New Golf Gear
Upgrade your golf equipment and elevate your style on and off the course with our extensive collection of premium golf accessories and apparel from Adidas to FootJoy, Peter Millar, and more. Swing in style after visiting any of our pro-shops at Half Moon, Innisbrook and Aurora Anguilla.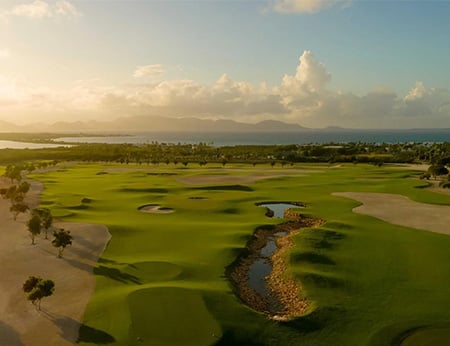 Try a Family-Friendly Short Course
The new Avalon Links 9-Hole Short Course at Aurora International Golf Club offers something for everyone. Players can soak in immaculate views over 9 exciting holes — in just an hour. It's perfect for those new to the sport, looking to play a quick round, or families with children of any age. Hole 1 opens with panoramic views of the Caribbean. It then unfolds with a rich variety of shot angles, distances, and carefully integrated elements that are both playable and fun for all. Double greens and minimal water features make for an exciting, drivable par 4 to complete this impeccable course.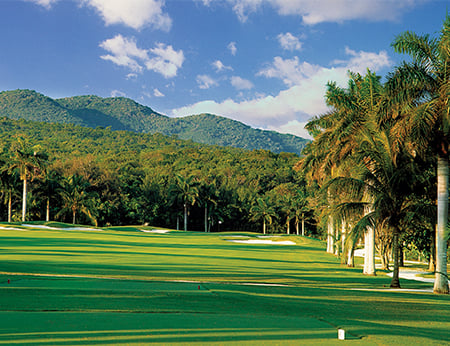 Gain Wisdom from Legendary Caddies
With decades of experience, Half Moon's caddies are truly expert guides, from navigating the Royal Palms to their seemingly endless knowledge of Jamaica's culture and history. Four of our caddies have been providing expertise and helping players navigate the challenges of our 18-hole Robert Trent Jones Sr.-designed championship golf course since 1962.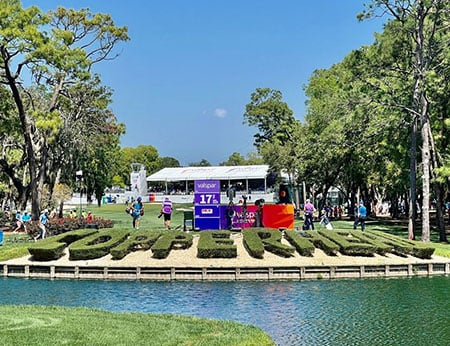 Participate in the First Annual Copperhead Cup
Experience the ultimate golf getaway with Innisbrook Resort's First Annual Copperhead Cup this Labor Day Weekend (Friday, September 1 – Sunday, September 3, 2023). Be a part of a world-class golf tournament including two thrilling rounds on the prestigious Copperhead Course, home to the PGA TOUR's Valspar Championship. The Copperhead Cup tournament will be 2-Person Best Ball Net format. The tournament will be flighted by handicaps, and prizes will be awarded based on the total number of participants. It's your turn to take on the Snake Pit.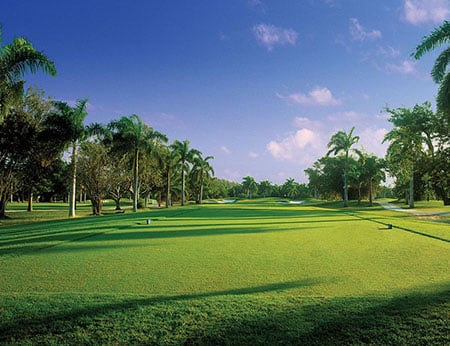 Sign Up for the Founders Cup Charity Golf Tournament
Chase par amongst the palms at Half Moon Jamaica while supporting a good cause at the Annual Founders Cup on Saturday, December 16, 2023. The tournament will be in the form of a shotgun start, commencing at 9:30 am. Following the tournament, participants will be invited to lunch and a presentation at the Half Moon golf course's 19th Hole. Proceeds will benefit the Cornwall Regional Hospital, as well as the Margaret "Peggy" Steuart Scholarship benefitting students who are pursuing a degree in tourism management with the University of the West Indies.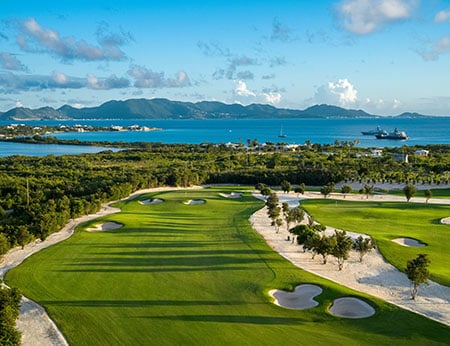 Plan Your Next Golf Getaway
Designed with the golfer in mind, our golf destinations offer elevated resort amenities, breathtaking landscapes, and demanding courses for all skill levels to enjoy. Immerse yourself in the beauty of meticulously designed fairways and indulge in the challenge of championship layouts. Experience golf the way nature intended with pine and palm lined fairways and overlooking seas and lakes, the gorgeous settings of these courses will make it hard to keep your eye on the ball as you swing into an unforgettable golf getaway with Salamander Collection. Our curated golf packages at Aurora Anguilla Resort and Golf Club in Anguilla, Half Moon in Jamaica and Innisbrook Resort in Tampa, Florida are perfect to jumpstart vacation planning for family golf adventures, buddy golf groups and more.