Billy Oosting
Senior Golf Sales Manager
Innisbrook Resort
Tampa Bay, FL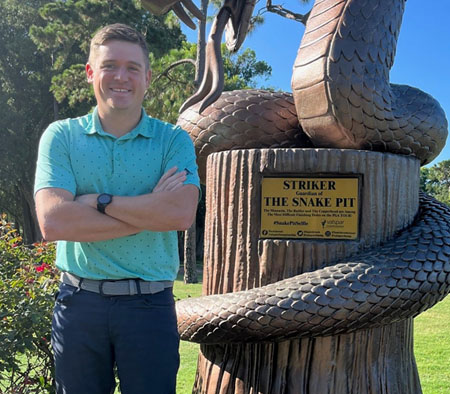 Choose One
Ocean or Mountains?

Mountain Air

Dog or Cat

Woof

Sweet or Savory

Salty

Coffee or Tea

Pinkies Up

TV or Book

Show Streamer

Sunrise or Sunset

Early Riser

Phone Call or Text

Ring Ring
---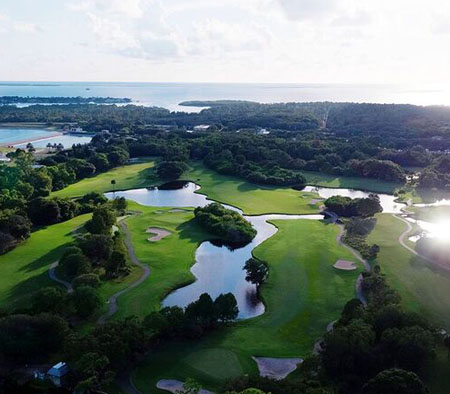 About
Place of Birth

Muskegon, Michigan

Current City You Live In

Tampa

How long have you worked here?

8 Years
---
QUESTION & ANSWER
What attracted you to this property or what was your first impression of this property?

What attracted me to this property was the potential to get in the PGA and a PGA Tour facility. As a golfer, my first impression was the uniqueness of the elevation in Florida. Nothing like it.

What makes you passionate about the hospitality industry?

Love meeting new people and hearing different stories. Been fortunate enough to make a lot of friends with co-workers, members and clients along the way.

What's been one of the most inspirational moments you've experienced in your career so far?

Raising funds for local charities.
Being a part of a ribbon cutting for a new donated house.
Repelling down a 17-story building in Tampa to raise money for one of my local charities I host a golf tournament for.
Playing golf with Coach Bruce Arians.
Qualifying for the Florida Open while it was at Innisbrook and getting so much support from my co-workers and members.
I could add so many more…

What's one thing most people don't know about you?

I've dunked a basketball and kicked a 60-yard field goal.

What are some of your favorite hobbies?

Golf, Kayaking, Drinking local brews

In your opinion, where is the best spot to visit at the resort and why?

Copperhead Course - If you're here, good chance you play golf. It's a top course voted by the PGA Tour players for good reason.

Who is your hero and why?

My Mother

What travel destination is on your bucket list?

Brisbane, Australia

What is a goal (big or small) that you hope to achieve in the next five years?

Buy a house

Name three people you would like to invite to dinner.

Graeme McDowell, Matthew Stafford, Shaq

Historical event you would have liked to witness?

When the Detroit Lions win the Superbowl.

Favorite Sports Team?

Detroit Lions!

Favorite Food?

Chicken Parmesan

Favorite Music?

Quinn XCII (feel good music for golf and beach days)

Favorite TV Show or Movie?

Breaking Bad

Any other background information you would like to share?

Quality of life is more important than chasing anything.