cupcake the mini horse
Equestrian Brand Ambassador
Salamander resort & Spa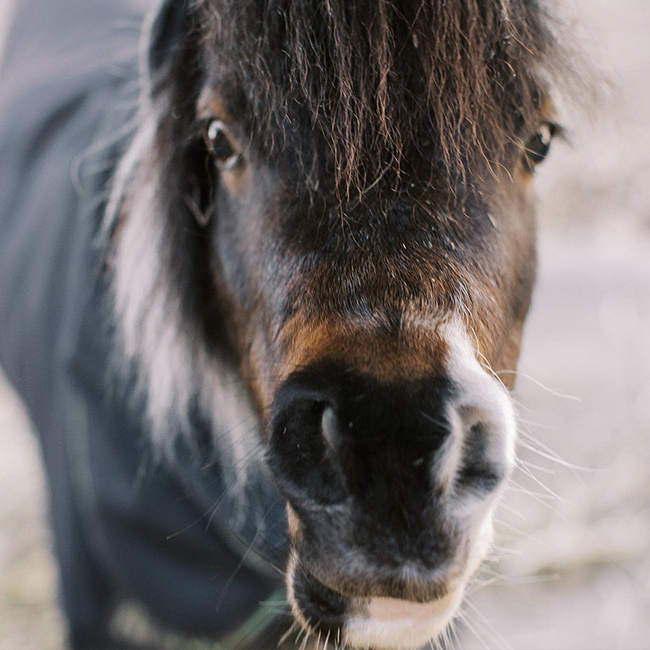 Choose One
Ocean or Mountains?

Mountain Air

Dog or Cat

Woof

Sweet or Savory

Salty

Coffee or Tea

Tea

TV or Book

Show Streamer

Sunrise or Sunset

Early Riser

Phone Call or Text

Ring Ring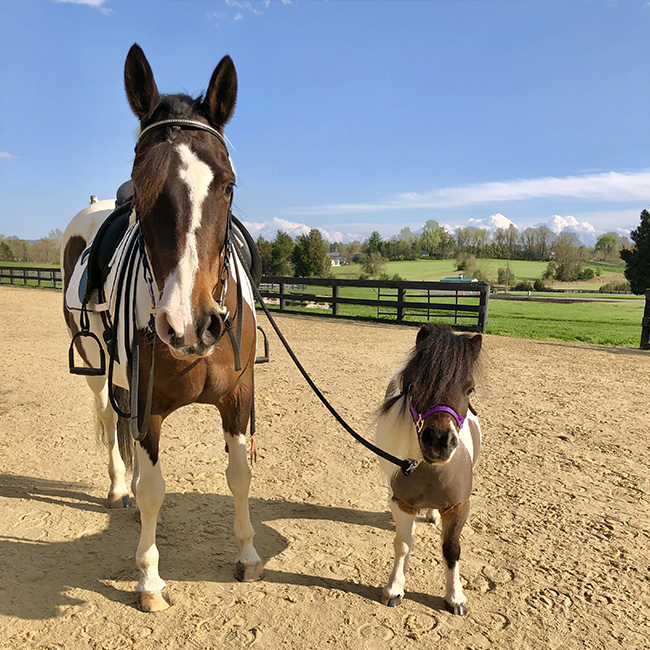 About
Place of Birth

Middleburg, Virginia

Current City You Live In

Middleburg, Virginia

How long have you worked here?

I have been at Salamander and lived in our Equestrian Center for over six years and counting!
QUESTION & ANSWER
What attracted you to this property or what was your first impression of this property?

The views of the countryside were unmatched offering plenty of pastures for me to graze in. The Equestrian Center is also state-of-the-art and my team is very knowledgeable, friendly and they take great care of me!

What makes you passionate about the hospitality industry?

My favorite part is making guests smile. I get the opportunity for guests to visit me in the stables each day between 9:00 am to 3:00 pm and I also enjoy welcoming our guests in the Living Room on Fridays and Saturdays from 4:00 pm - 4:30pm. It's exciting to assist, especially our smaller guests, in learning about horses and very flattering when they take pictures of me! I always try to make their visit special so they can cherish the memories made with me during their stay.

What's been one of the most inspirational moments you've experieced in your career so far?

Perhaps one of my biggest accomplishments to date was learning how to operate the Cupcake Express cart to take small guests to the sweetest ride in the countryside.
What's one thing most people don't know about you?

I'm definitely known as a local celebrity but I've actually been featured in nation publications, including People Magazine.

What are some of your favorite hobbies?

I enjoy grazing in my pasture and hanging out with the other great horses on property. Eating carrots and having my mane braided are also some of my favorite things to do. My absolute favorite is getting to spend time with guests!

In your opinion, where is the best spot to visit at the resort and why?

Our incredible Equestrian center features a 14,000-square-foot stable complete with 22 stalls, and nine beautiful paddocks and a spectacular outdoor riding arena with ThorTurf footing.

Who is your hero and why?

My hero is my best friend, Stella the horse. She has very similar markings to me so I enjoy spending time with her. Since she is much bigger than me, I am always looking up to her!

Favorite Sports Team?

Denver Broncos

Favorite Food?

Carrots are the best.

Favorite TV Show or Movie?

Black Beauty, Spirit and Flicka