KAMIE OLSON
Sales Coordinator
hotel bennett
charleston, south carolina
Choose One
Ocean or Mountains?

Beach Days

Dog or Cat

Meow

Sweet or Savory

Salty

Coffee or Tea

Cup of Joe

TV or Book

Show Streamer

Sunrise or Sunset

Night Owl

Phone Call or Text

Ring Ring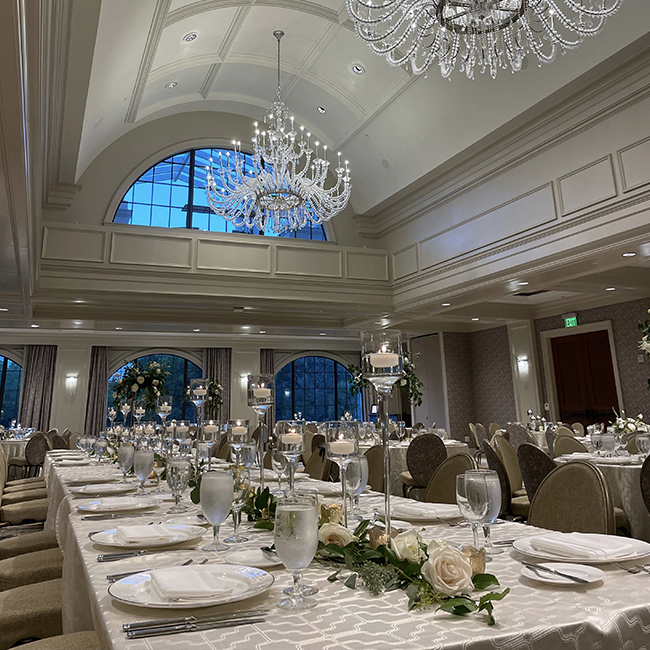 About
Place of Birth

St. Cloud, Minnesota

Current City You Live In

Charleston, South Carolina

Education

Bachelor's Degree from University of Minnesota

How long have you worked here?

3 years
QUESTION & ANSWER
What attracted you to this property or what was your first impression of this property?

I was extremely attracted to the goal of Five Star achievement. I have a level of service and sales orientation that meshes well with the luxury experience which Hotel Bennett strives for. I also was very interested in becoming a part of the Salamander team. The architecture and design elements speak for themselves.

What makes you passionate about the hospitality industry?

There is always a goal to go above and beyond expectation as well as the desire to create memorable experiences. This is extremely rewarding when successfully accomplished.

What's been one of the most inspirational moments you've experieced in your career so far?

There are too many to share. However, I am always inspired when being recognized by my management team, they do a phenomenal job of acknowledging my efforts which is personally motivating. I have also received "thank you" cards in recognition of the care and efforts shown during guest or group stays. These cards reflect the difference that we can make.
What's one thing most people don't know about you?

I enjoy sewing.

What are some of your favorite hobbies?

I enjoy quality time with friends and family. This quality time can be spent doing any activity. However, I personally enjoy going to the beach, sunbathing, hiking, boating, fishing and sight-seeing.

In your opinion, where is the best spot to visit at the resort and why?

Although Camellias is truly unique and stunning, I personally love our terraced suites. The terrace addition to the guest room adds a level of exclusivity-not to mention the views.

Who is your hero and why?

If I had to pick one, it would be my father. He recognized an issue and fought with the doctors until a diagnosis was found. He saved my life with his persistence.

What travel destination is on your bucket list?

Hawaii

What is a goal (big or small) that you hope to achieve in the next five years?

My goal is to grow into a management role within group sales. As a personal goal, I would love to purchase a home.

Name three people you would like to invite to dinner.

My three youngest sisters. They live in Minnesota. Although, I would love to have dinner with any of my family who live far from me.

Last book you read?

Gilded, Little Women, and Louisa May Alcott

Historical event you would have liked to witness?

The Moon landing. I feel it would be exceptional to experience the excitement surrounding that event.

Favorite Food?

My favorite food is an all-meat pizza.

Favorite Music?

My favorite music is Classical Music and 50's Pop