Kimoyie Connor
Accounts Payable Clerk & Hostess Cashier
Aurora Anguilla Resort & Golf Club
Choose One
Ocean or Mountains?

Beach Days

Dog or Cat

Meow

Sweet or Savory

Sweet Tooth

Coffee or Tea

Cup of Joe

TV or Book

Show Streamer

Sunrise or Sunset

Night Owl

Phone Call or Text

Ring Ring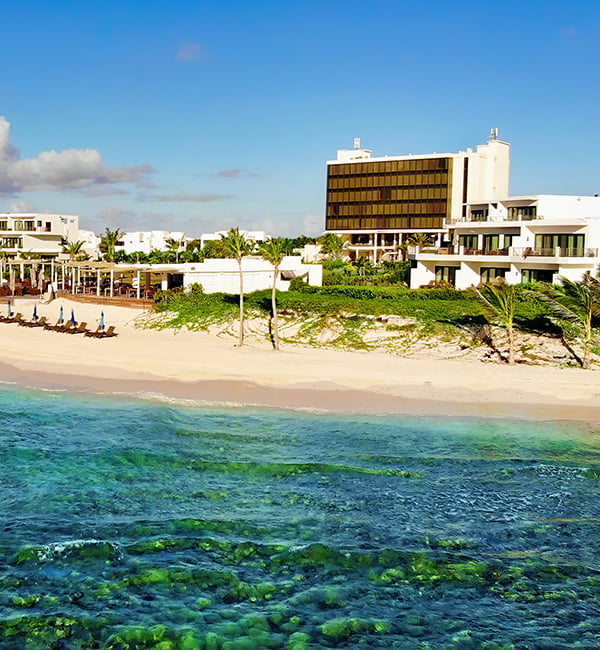 About
Place of Birth

Anguilla

Current City You Live In

Anguilla

How long have you worked here?

7 years
QUESTION & ANSWER
What attracted you to this property or what was your first impression of this property?

Aurora Anguilla is the largest property on-island, offering six different restaurants. We provide quality steaks at D' Richards, Italian at Oliva and Japanese food at Tokyo Bay. Guests can enjoy lunch with a view and live music at C Level and Breezes, and a wide variety of options with a touch of local cuisine at Chef's Table. We also have the only golf course on-island.

What makes you passionate about the hospitality industry?

My passion is great customer service and teamwork. I enjoy providing our guests a memorable experience that makes them want to come back and to spread the word about Aurora Anguilla. Our motto at Aurora is "One Team One Dream."

What's been one of the most inspirational moments you've experienced in your career so far?

It was inspirational to witness the excitement of a return guest was so happy to be back to the island. He got married 27 years ago here at the resort and was happy to see the long-time staff who were here from inception. He had tears of joy crying talking about how the people at the resort are so friendly and helpful, he loved the property and was so happy to be back and couldn't wait to return.
What are some of your favorite hobbies?

Traveling and meeting people.

In your opinion, where is the best spot to visit at the resort and why?

The best spot to visit at the resort is our golf course at the Aurora International Golf Club.

Who is your hero and why?

Joyce Reid, a manager at the resort. She is hard working and always willing to share her knowledge about standards. She trains us to work in every area so we can always be helpful to guests.

What travel destination is on your bucket list?

New York and Paris.

What is a goal (big or small) that you hope to achieve in the next five years?

A goal of mine is to see myself grow and become a manager and start my own small business.

Name three people you would like to invite to dinner.

Jermaine Powell, Kishante Connor Carty and K'Seandre Isaacs

Historical event you would have liked to witness?

Boat Racing.

Favorite Sports Team?

Celtics

Favorite Food?

Steak

Favorite Music?

Caribbean Music and Soul Music

Favorite TV Show or Movie?

Unsolved Mysteries