Nadia Bailey-Atkins
Front Office Supervisor
Half moon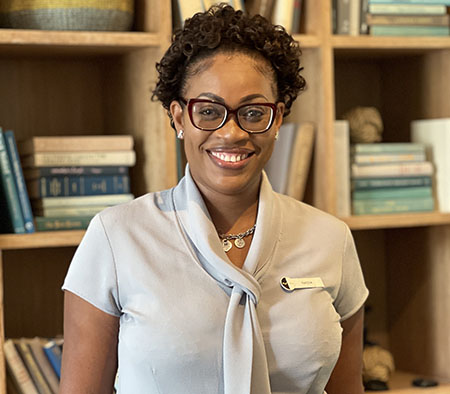 Choose One
Ocean or Mountains?

Mountain Air

Dog or Cat

Meow

Sweet or Savory

Salty

Coffee or Tea

Pinkies Up

TV or Book

Page Turner

Sunrise or Sunset

Night Owl

Phone Call or Text

Ring Ring
---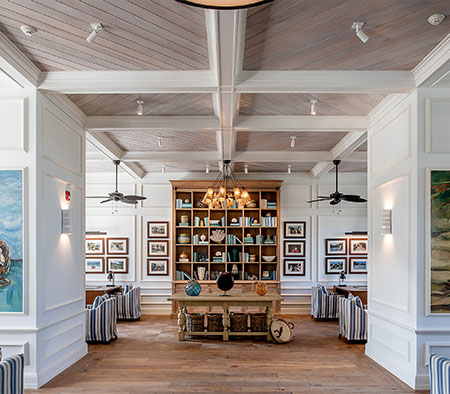 About
Place of Birth

St. Ann Jamaica

Current City You Live In

Trewlany

How long have you worked here?

2.5 years
---
QUESTION & ANSWER
What attracted you to this property or what was your first impression of this property?

My first swimming lesson as a child was at Half Moon then hearing of the unity and family aspect of how the staff and guest are treated the prestige and class held on the lips of all. But mostly what attracted me to the property was that the team members are dedicated, and many had several years of service with outstanding salary package and incentives.

What makes you passionate about the hospitality industry?

I was born in the hospitality industry and I observed my grandfather, my dad and others. As I landed my part-time summer job at Trewlany Beach Hotel, I grew to love knowing that at the end of their day or vacation guests were happy and satisfied. You would see that in the returns each year keeping the connection. So, I work hard to ensure I improve myself each day with the academics to match also.

What's one thing most people don't know about you?

I am a Certified Lifeguard by Red Cross.

What are some of your favorite hobbies?

Swimming and outdoor activities.

In your opinion, where is the best spot to visit at the resort and why?

Sugar Mill Restaurant as the atmosphere is beautiful!

Who is your hero and why?

My Dad, as a single father he raised Kings and Queens to always do what is right no matter what, trust in God and never lose faith and best of all: smile!

What travel destination is on your bucket list?

Canada

What is a goal (big or small) that you hope to achieve in the next five years?

A goal of mine is to further my studies and obtain a Manager Position.

Name three people you would like to invite to dinner.

My Dad, Brother and Daughter.

Last book you read?

Make Your Bed by William McRaven

Historical event you would have liked to witness?

I would have liked to witness the Bob Marley Performance uniting PNP and JLP parties for peace.

Favorite Sports Team?

Boxing! I am a Mike Tyson fan.

Favorite Food?

Ackee and Saltfish

Favorite Music?

OIdies 60's and 70's

Favorite TV Show or Movie?

Vikings

Any other background information you would like to share?

My Dad is a former member of the Jamaica Defense Force. He taught us growing up to be obedient, punctual, respectful, and we even took self-defense classes!