pam cathcart
Health Club Supervisor
aspen meadows resort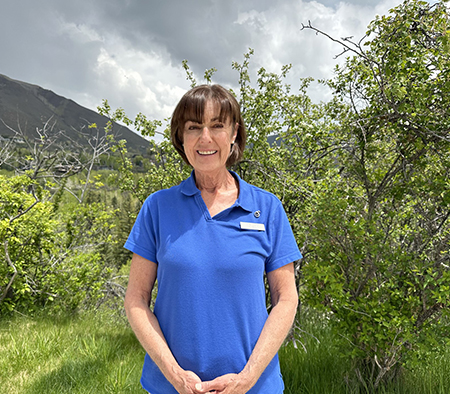 Choose One
Ocean or Mountains?

Mountain Air

Dog or Cat

Woof

Sweet or Savory

Sweet Tooth

Coffee or Tea

Cup of Joe

TV or Book

Page Turner

Sunrise or Sunset

Early Riser

Phone Call or Text

Fast Typer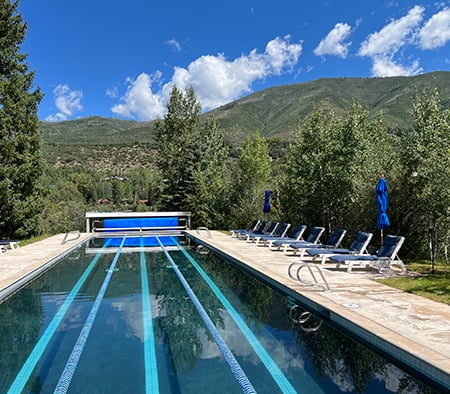 About
Place of Birth

Winnipeg, Canada

Current City You Live In

Snowmass, CO

Education

High School

How long have you worked here?

11 years
QUESTION & ANSWER
What attracted you to this property or what was your first impression of this property?

What attracted me to Aspen Meadows, was the beauty of the wide-open meadows and peaceful setting, off-the-beaten-track.

What makes you passionate about the hospitality industry?

I love meeting and engaging with our guests from all parts of the world and all walks of life.

What's been one of the most inspirational moments you've experieced in your career so far?

One of the most inspirational moments I had was visiting and being photographed with President Clinton at the Health Club.
What's one thing most people don't know about you?

I am Canadian by birth.

What are some of your favorite hobbies?

Some of my hobbies include up-hilling, hiking and biking.

In your opinion, where is the best spot to visit at the resort and why?

The Health Club, of course!

Who is your hero and why?

My friend Karen Draper, who seven years ago lost both of her legs in a propane explosion at her home. Her pick-up the pieces and march-forward attitdue have truly been heroic and inspirational.

What travel destination is on your bucket list?

Bali, Indonesia

What is a goal (big or small) that you hope to achieve in the next five years?

A goal on my list is to improve my eating habits.

Name three people you would like to invite to dinner.

Princess Diana, Magic Johnson (for my husband) Ina Garten (only if she agrees to cook) Ha!

Last book you read?

Lessons in Chemistry

Historical event you would have liked to witness?

I would have liked to witness the launching of Apollo 11.

Favorite Food?

My favorite food is Spaghetti.

Favorite Music?

My favorite artist is currently Billie Eilish.

Favorite TV Show or Movie?

The Crown

Any other background information you would like to share?

I'm Canadian-born, Minnesota-raised, and a 46-year Colorado resident. I love my life in the mountains.