savannah schlesman
Guest Services Representative
innisbrook resort
Choose One
Ocean or Mountains?

Mountain Air

Dog or Cat

Woof

Sweet or Savory

Sweet Tooth

Coffee or Tea

Pinkies Up

TV or Book

Show Streamer

Sunrise or Sunset

Night Owl

Phone Call or Text

Fast Typer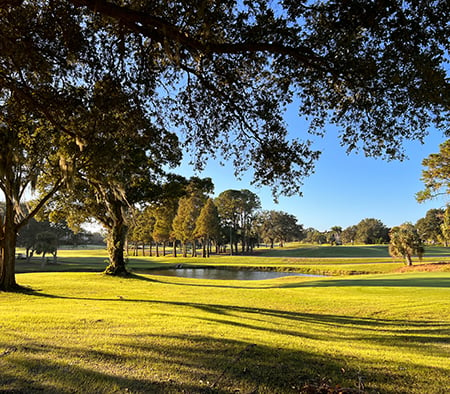 About
Place of Birth

Clearwater, FL

Current City You Live In

Palm Harbor, FL

How long have you worked here?

Approximately six months
QUESTION & ANSWER
What attracted you to this property or what was your first impression of this property?

This property is beautiful and the people, both guests and employees, are extremely friendly and kind.

What makes you passionate about the hospitality industry?

I like to meet our guests from different places and help them have a great time while they are here in Florida.

What's been one of the most inspirational moments you've experieced in your career so far?

I enjoyed working at the Crisis Text Line and helped people get from a hot moment to a cool calm.
What's one thing most people don't know about you?

I can say the alphabet backwards.

What are some of your favorite hobbies?

Reading, writing poetry, watching TV, playing Minecraft, shopping and thrifting.

In your opinion, where is the best spot to visit at the resort and why?

The Salamander Spa because it is both beautiful and calming.

Who is your hero and why?

My Dad is my hero because he is the kindest and happiest person I know.

What travel destination is on your bucket list?

London, England.

What is a goal (big or small) that you hope to achieve in the next five years?

A goal of mine is I want to get my master's degree in nursing.

Name three people you would like to invite to dinner.

Harry Styles, Penn Badgley, and Andrew Garfield.

Last book you read?

Friends, Lovers, and The Big, Terrible Thing by Matthew Perry

Historical event you would have liked to witness?

I would have liked to witness the Martin Luther King Jr's "I Have a Dream" speech.

Favorite Sports Team?

The Florida State University Seminoles

Favorite Food?

Burritos

Favorite Music?

Pop

Favorite TV Show or Movie?

Titanic